Anyone else remember wearing those god-awful plastic chokers in the 90's? I was still pretty little during the 90's, given I'm a '94 baby, but I still vividly remember this trend going into the early 00's. The trend is back, and quite honestly I think it's here to stay for a minute. Can we take a second to appreciate that the chokers now are SO CUTE?! I'm LOVING this trend and will definitely being purchasing more. The one I picked up from Aldo is super long, so you have so many variations of how you can wear the choker.
I love the tassel details on the end of this choker too! I styled the picture below a bit differently to give you a couple different ideas of what you could do with this style of choker.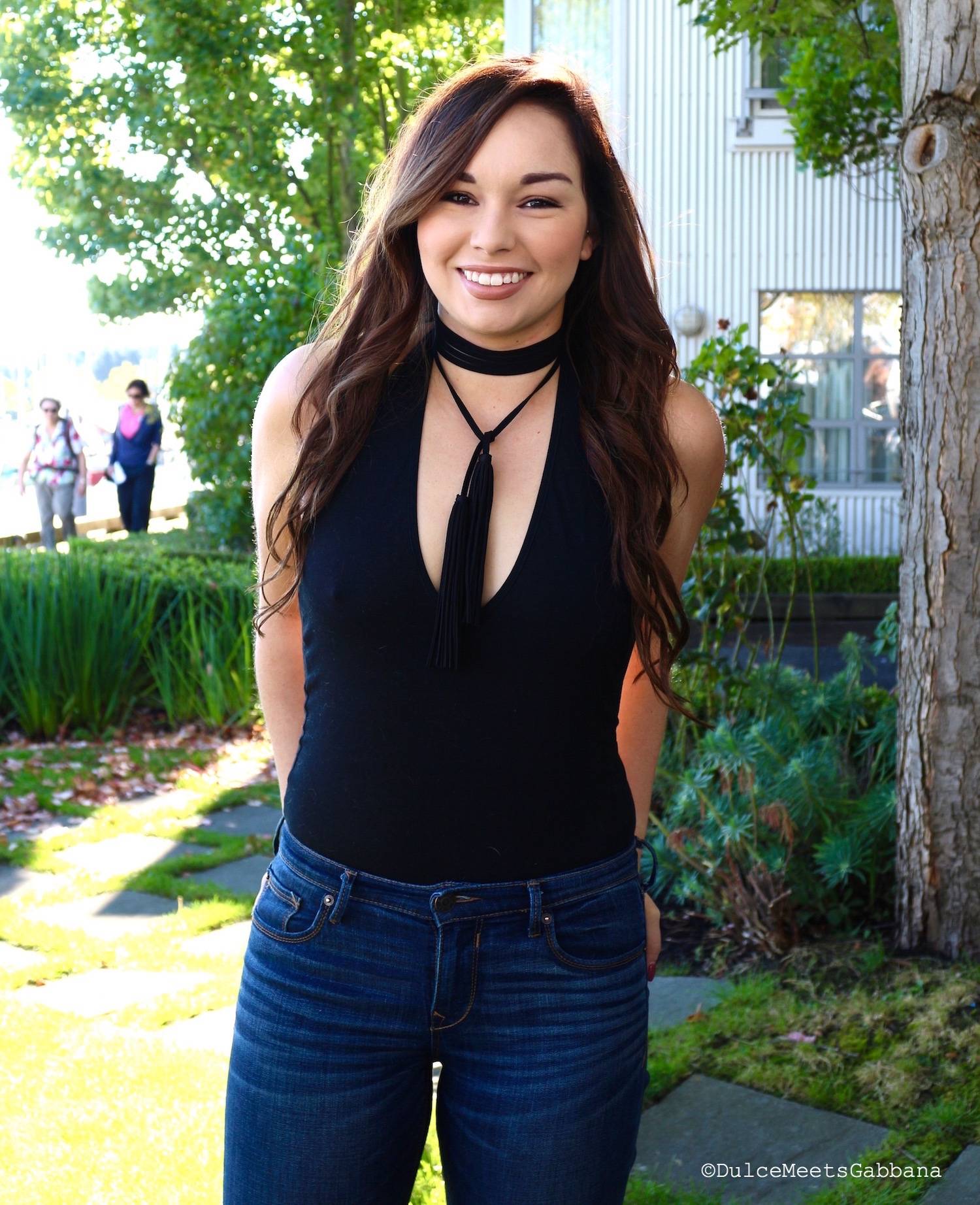 I also would like to talk about the bodysuit that I'm wearing in this outfit. It's more of a leotard than a bodysuit because it doesn't have bottom clasps or snaps, but I picked it up from American Apparel last September! It's really comfortable, and I think it's definitely one of those pieces that you can dress up or down. This one, as you can see in the picture below, is a halter and low back cut which is still very much on trend.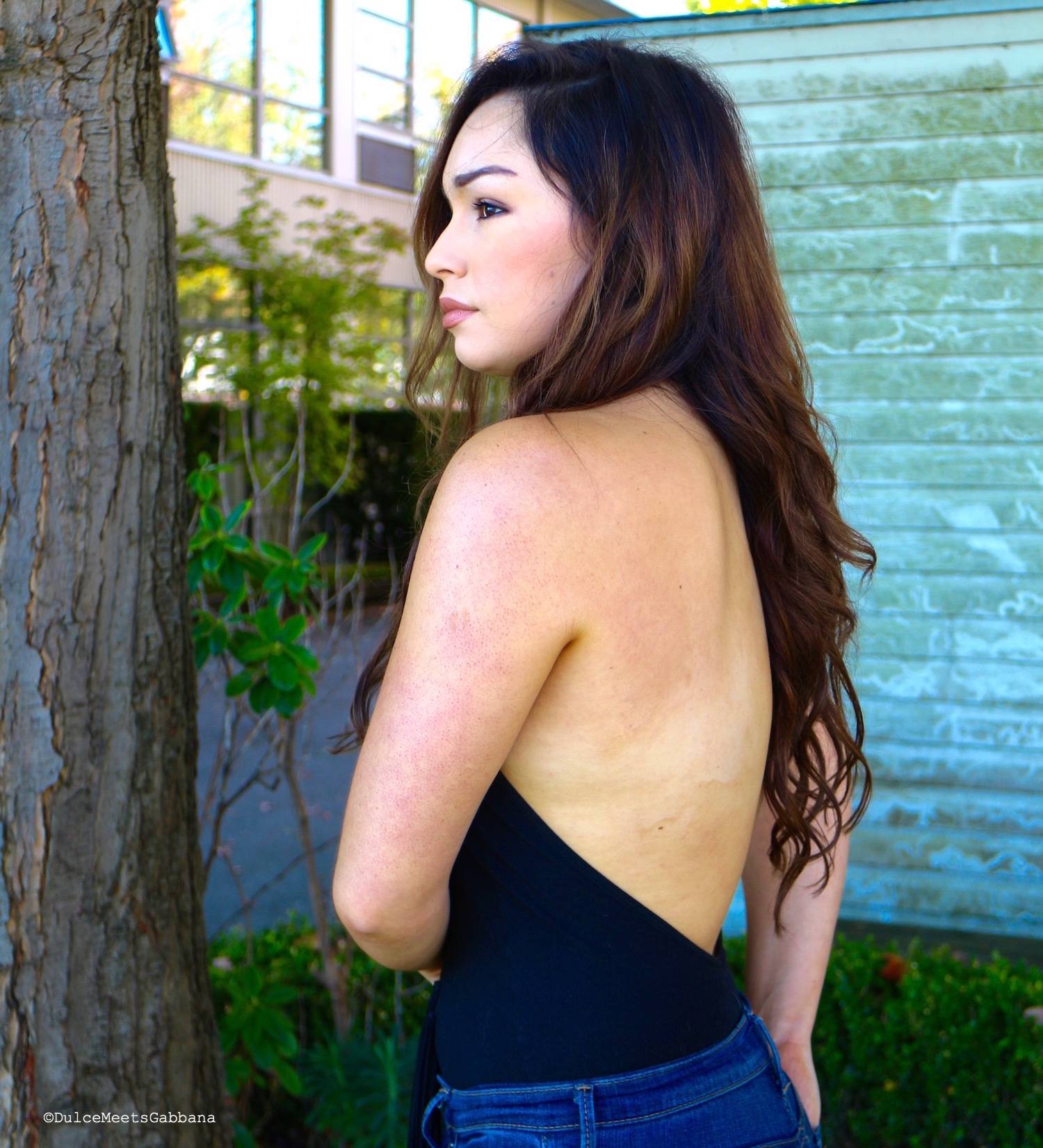 Hope you enjoyed!
Buy the pieces here: Black Halter Bodysuit, Long Tassel Choker
XO
Nic