Just because it's getting colder doesn't mean we have to completely abandon anything short. I picked up this dress on clearance from Express, and I'm totally in love with it. It's a faux suede material, that's really warm but is also rather stretchy.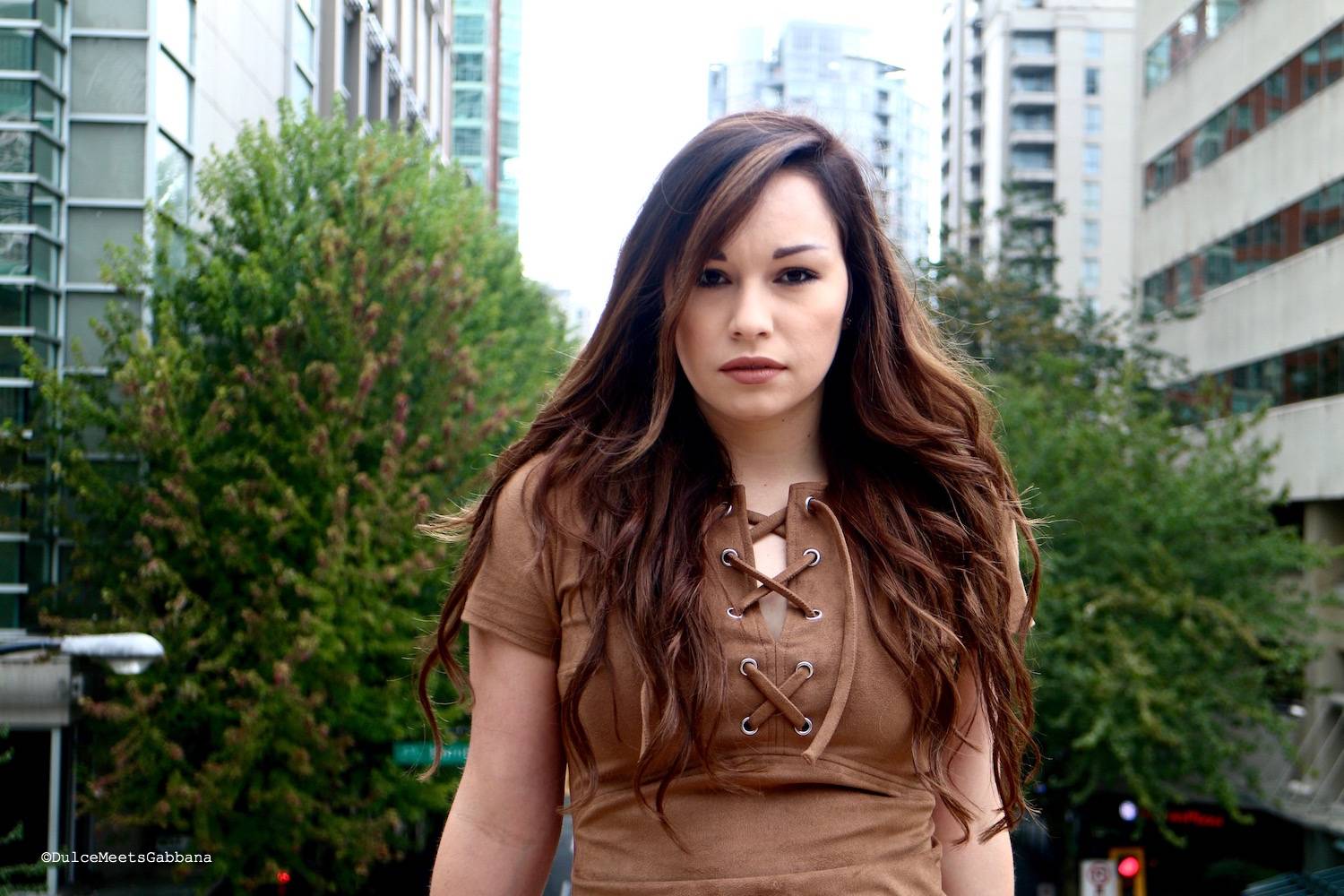 Loving the tie up front that's been trending this year. As you can see in this top picture, the bottom criss-cross is sewn in, so no fear of the whole top coming untied. The lace ups are also made of the same suede material the dress is made out of, which makes them really stick together to keep the tie up done without needing to properly tie the top of the dress.
This dress is definitely on the short side, but paired with some cute booties like these, this dress is a great option for day or night!
We're also completely in love with the little fringe detail on these boots from Steve Madden.
Buy the look: Faux Suede Dress and Steve Madden Booties (current style no longer available on the website)
XO
Nic