One of our favorite places to eat with an outstanding menu is Red Rock Brewery in Utah. They've got three locations – one in downtown Salt Lake City (Red Rock Brewery), Park City Junction (Red Rock Junction), and in Murray, Utah. While the names differ, the menus are the same and their restaurants are always packed! Red Rock Brewery also has their Beer Store in downtown Salt Lake City. Check out their website for the deets on that!
My go-to lunch/dinner is the Blackened Ahi Tuna Pocket with Sweet Potato Fries. It always seems to be on the "specials board" and in the past few years of my visits, there it sits on the specials board. Maybe I'm just lucky and it happens to be the special in my honor?!? 😉 It's truly outstanding and never disappoints! And, their Sweet Potato Fries…to die for!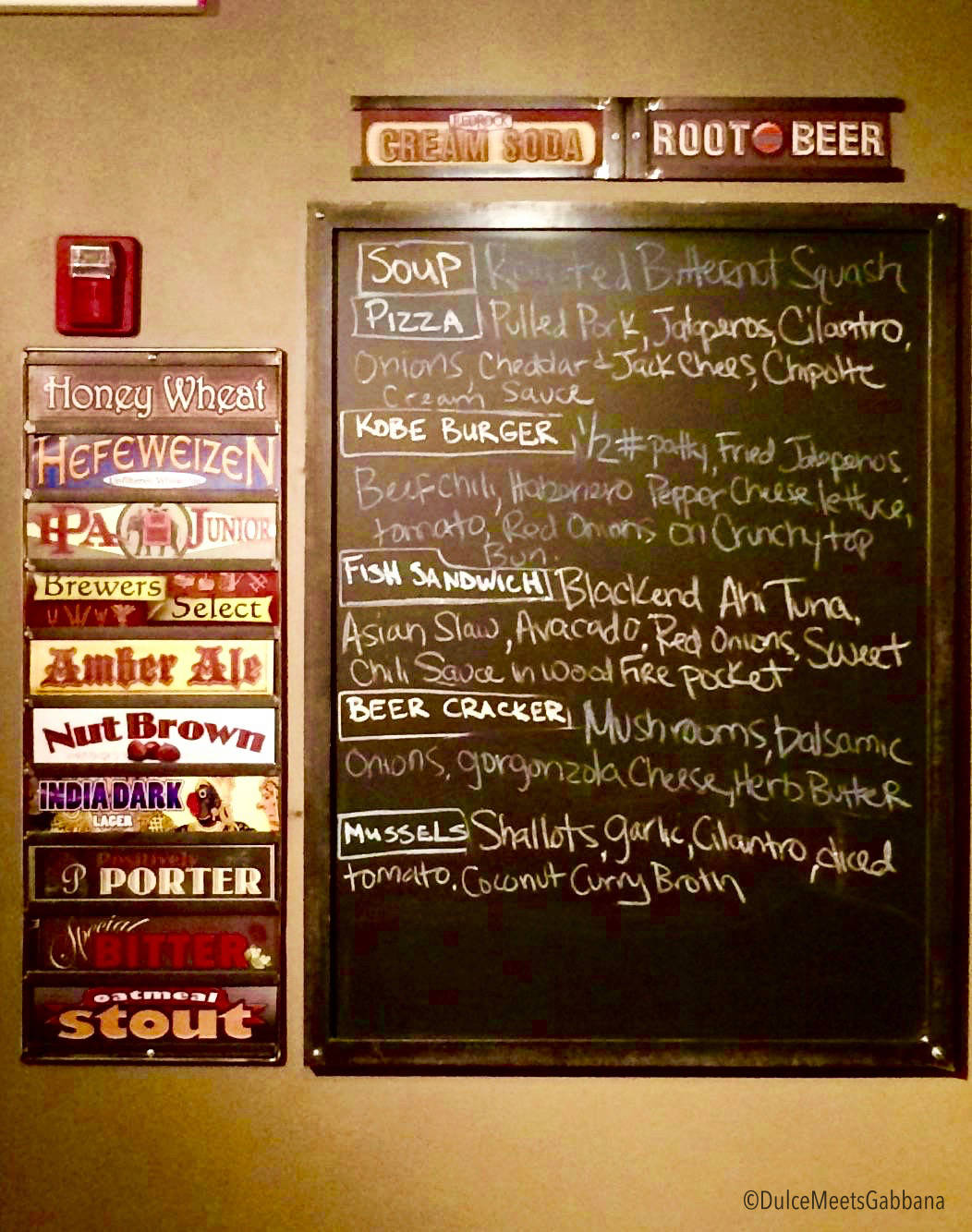 Then, after dinner, right outside of the restaurant it's a winter wonderland to behold! Such beauty! What a wonderful evening we had with my Pumpkin and her friends Grace, Emma & Caroline. A beautiful evening with beautiful women!
Roma xoxo
Dulce Meets Gabbana dined as patrons of Red Rock Junction.
You Must Try:     Blackened Ahi Tuna Pocket & their Sweet Potato Fries
Reservations:      First come, first served, pagers issued
Contact Details:  Red Rock Brewery
1640 W. Redstone Center
Park City, Utah 84098
435.575.0295
Open for lunch & dinner and brunch on the weekends.