Starbucks is already selling the PSL, multi-coloured leaves are falling to the ground, and the sporadic showers of Vancity have had me in a more than ready for fall mood!
September 22 is the official start date of fall, and I absolutely cannot wait. This is my favourite time of year, and I can't wait for the weather and fashion that come a long with the season change.
It's finally "fashionably acceptable" to pull out the darker colours of lipstick, purses and sweaters! I wasted no time jumping right in with this oxblood coloured thinner-ribbed long sleeve. As you can see it's got a fairly deep V-neck, in addition to a high collar/choker accent. The sleeves also have a slight bell flare out.  This kind of outfit is SO easy to wear and you can basically pair anything with black booties, black tights and a black skirt.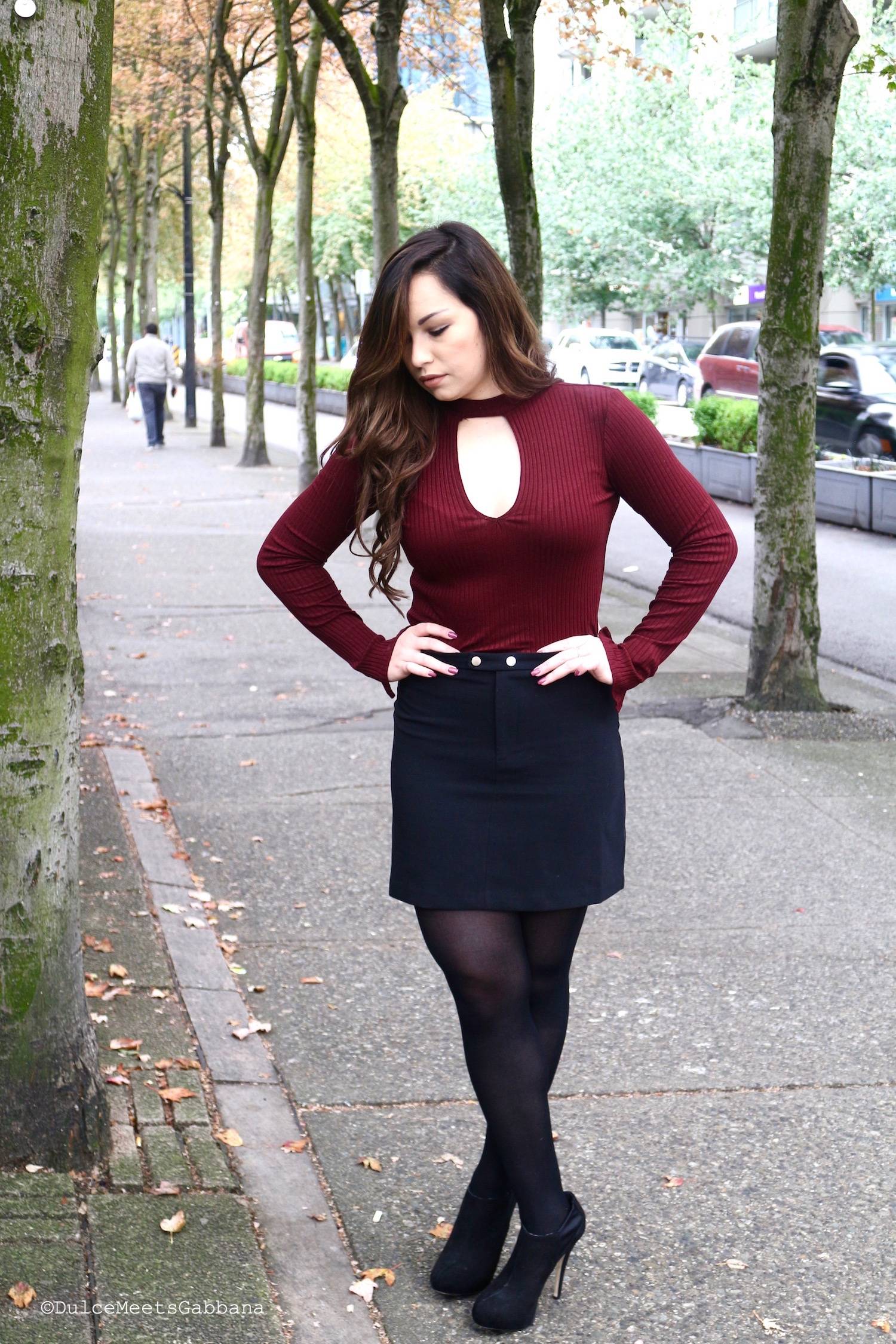 This outfit in particular I would wear for a night out or a dressier daytime event. I also think this top would look great dressed down with dark jeans and boots!
Something else I rather enjoy about this top is the tie in with the very on trend choker that's made a comeback this year. I remember wearing the little plastic ones back in elementary school!
I have also recently died my hair back to my natural colour (was previously much lighter with a significant brown to blonde ombre) with some warmer redder tones to celebrate the season change, and funny enough it really compliments the colour of this top.
Stay tuned for more fall fashion from both myself and my mom!
XO
Nic