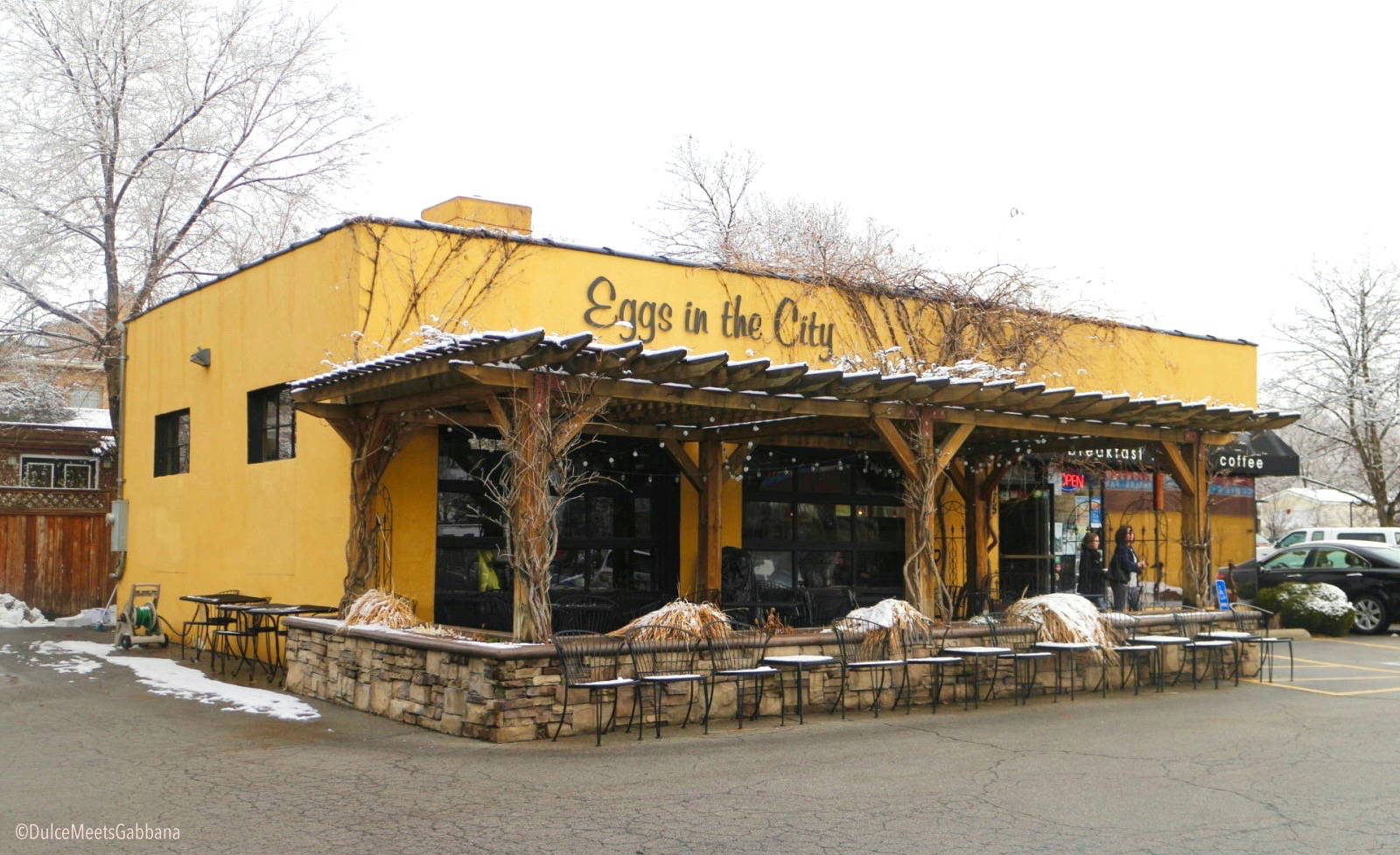 On a recent visit to beautiful Salt Lake City with Nic, we of course, visited our most favorite breakfast spot in town – Eggs In the City – where we were selected as customer of the day! To say that was the highlight of my trip would be an understatement! Hands down, they have the best Huevos Rancheros I've ever eaten, and I still haven't perfected my recipe to mirror theirs…but I'm working on it.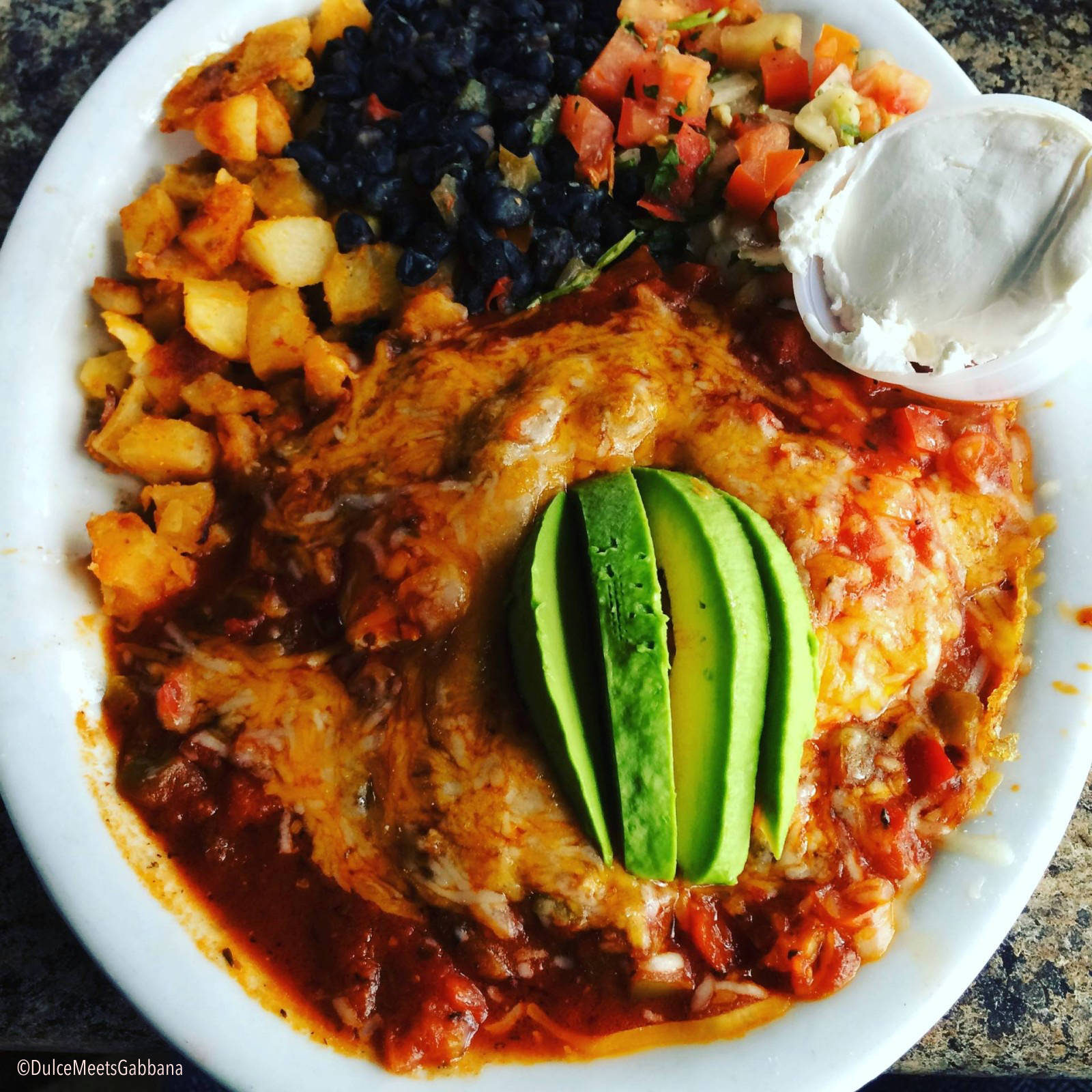 We were there visiting Nic's friends and getting some skiing days in since SLC had just received several feet of snow, so of course, Eggs in the City was the morning stop on the way to Brighton. We settled into breakfast there one morning, looking out at the snowcapped mountains and snow-lined streets – winter wonderland – and our server, Lauren came by who I started chatting with. I had been talking to Eggs in the City via Instagram, but didn't know who was really communicating with, and showed Lauren my IG posts about their food/menu and she said "You're Roma?!?!" "I'm Lauren, I'm the one you've been talking to!" Yes, it's the little things in life that get me excited…like finding out who is behind the Eggs In The City posts. J The next thing you know, we were selected as customers of the day and as you can see from my BIG smile in the pic, I was just giddy.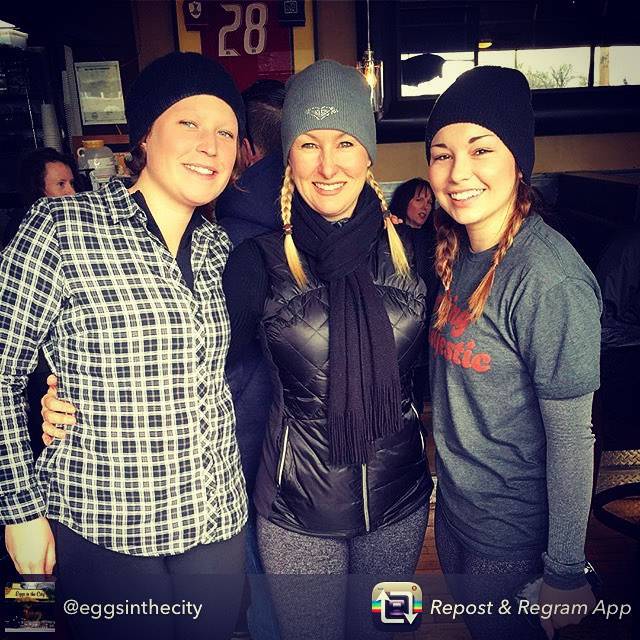 The Huevos Rancheros is just one of the great items you'll find on their menu, but I've also had their breakfast burrito and french toast. Deeelish.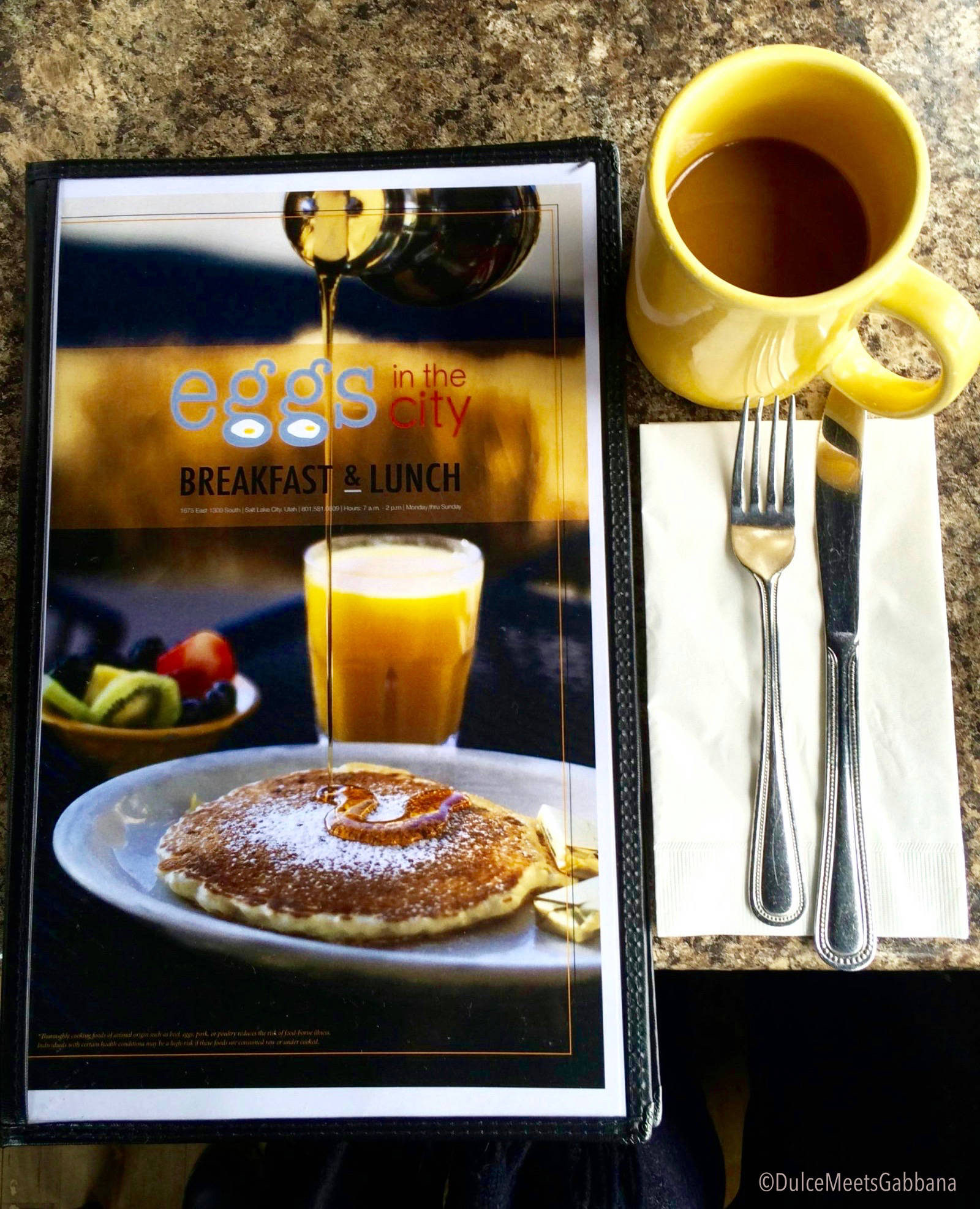 So the next time you're in Salt Lake City, take a quick drive over to Sugar House, and indulge in the best breakfast in town. You won't be disappointed!
Dulce Meets Gabbana dined as guests of Eggs In The City this day, seeing how we were selected as "Customer of the Day". Woo hoo! Every other visit we were happy patrons.
You Must Try:          Huevos Rancheros
Reservations:          First come, first serve
Contact details:       Eggs in the City – Sugar House
1675 E 1300 S, Salt Lake City, UT 84105
801.581.8089
Open 7am – 2pm for breakfast & lunch