My mom and I took a trip to LACMA (The Los Angeles County Museum of Art) in Los Angeles. They have this famous area, what you see below, of a ton of beautifully crafted lampposts! We had such a great time and got some fun shots of this simple red Tee Shirt Dress from Target!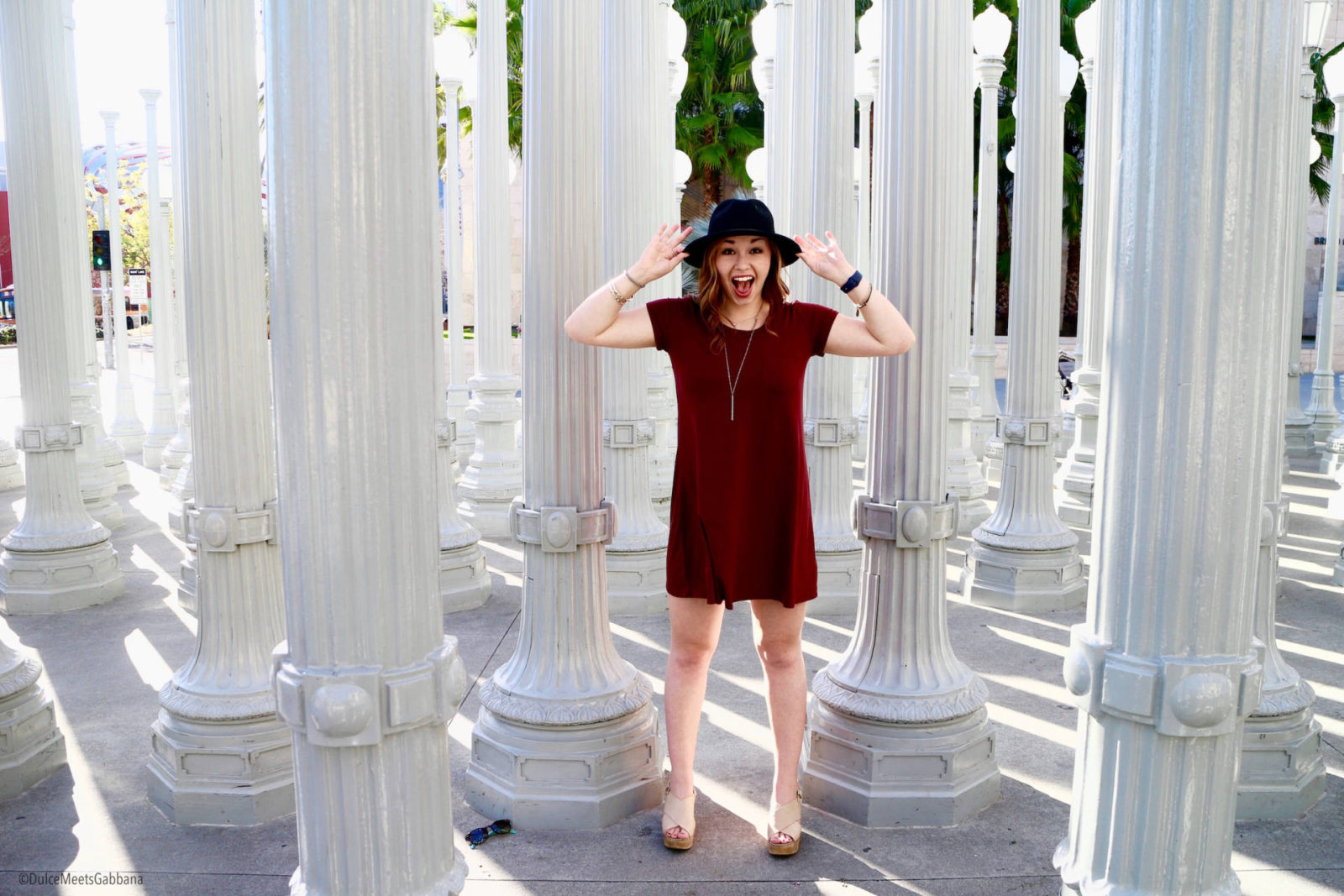 I can't explain how much I adore simple pieces of clothing. I love simple tees, basic tanks and dresses etc. because they go with everything, and you never really have to think about what matches. You can throw on any pair of jeans/pants of your choice with a simple tee and your good to go!
In this case I grabbed a super simple tee-shirt dress by Mossimo, my favorite pair of wedges and my black hat!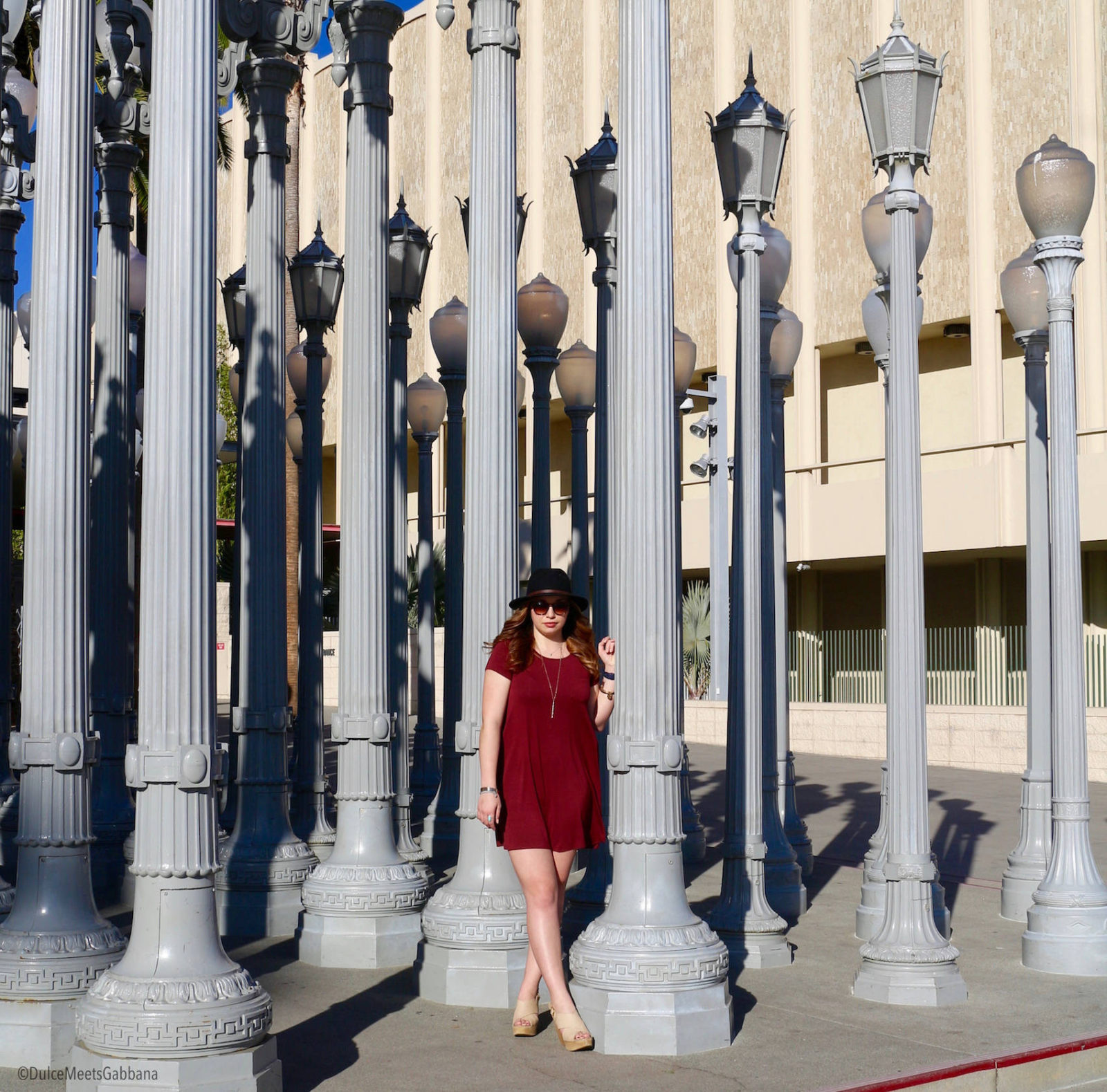 If you're looking for something to do in West Hollywood, LACMA is really an awesome place to go! Not only is the museum itself gorgeous, the outside is fun to take pictures in front of!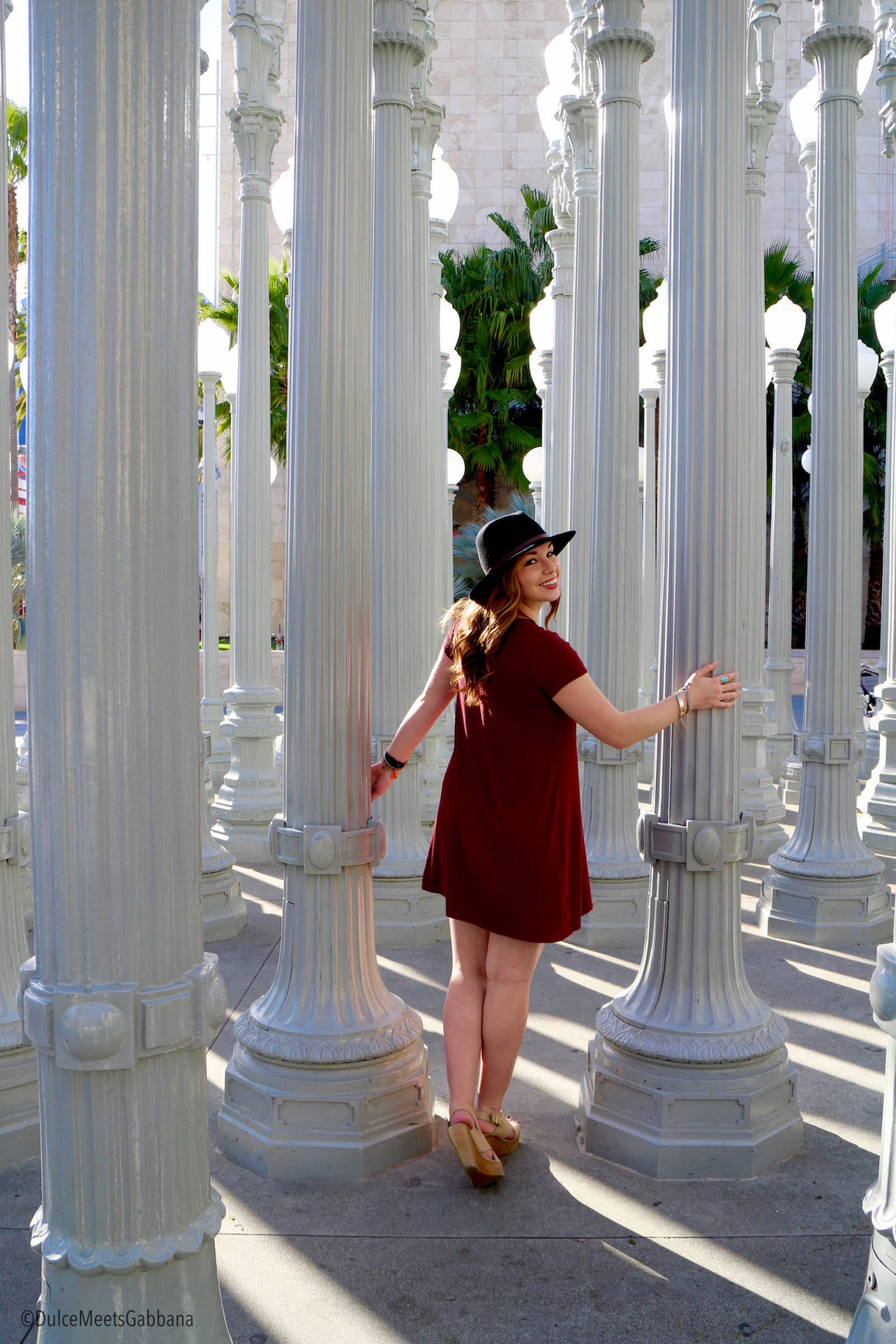 What I'm wearing: Mossimo Tee Shirt Dress and Basic Nude Wedges (Cathy Jean, where I bought these, is no longer in business )
Accessories: Black Fedora, Apple Watch, Assortment of gold accessories from Forever 21