For those of you who only know King's Hawaiian because of their famous sweet dinner rolls, you'll be happily surprised to know that King's Hawaiian also has a full blown restaurant and bakery in Torrance, CA. King's Hawaiian's factory is also in Torrance just a bit further down the road.
For those of us who have been spoiled with the wonderful restaurant, I thought I'd share the two most marvelous dishes that they offer.
The first being their famous "Big Island Breakfast". Which is their to-die-for french toast that's made with thick and fluffy sweet hawaiian bread, eggs however you like them, and my personal favorite choice of breakfast meat – Portuguese sausage! Their breakfasts are also accompanied with a choice of muffin, which we always opt for a baked muffin of various flavor (they're all amazing) to eat at a later time.
I mean, come on, LOOK AT THAT!
The second "dish" that we love is the Paradise Delight. It's definitely a dessert, and not a dish, but it's really hard to go here and not leave without a piece of this cake for later.
Stunning, right? It tastes even better. It's a tri-flavored cake – Three layer (guava, passion, lime) chiffon cake filled with whipped cream, peaches & fresh strawberries between the layers. Topped with fruit glaze and bordered with peach, strawberry & kiwi slices.
What I love about this cake is how light and fluffy it is. It doesn't feel heavy and loaded with sugar like cakes can be.  It's a really soft sponge cake that's not too sweet, but the flavors are delightful. I also really like that it has a whipped cream frosting, instead of a heavier buttercream or cream cheese frosting, because it adds just that extra touch without weighing down the sponge cake. Here's what a whole cake looks like: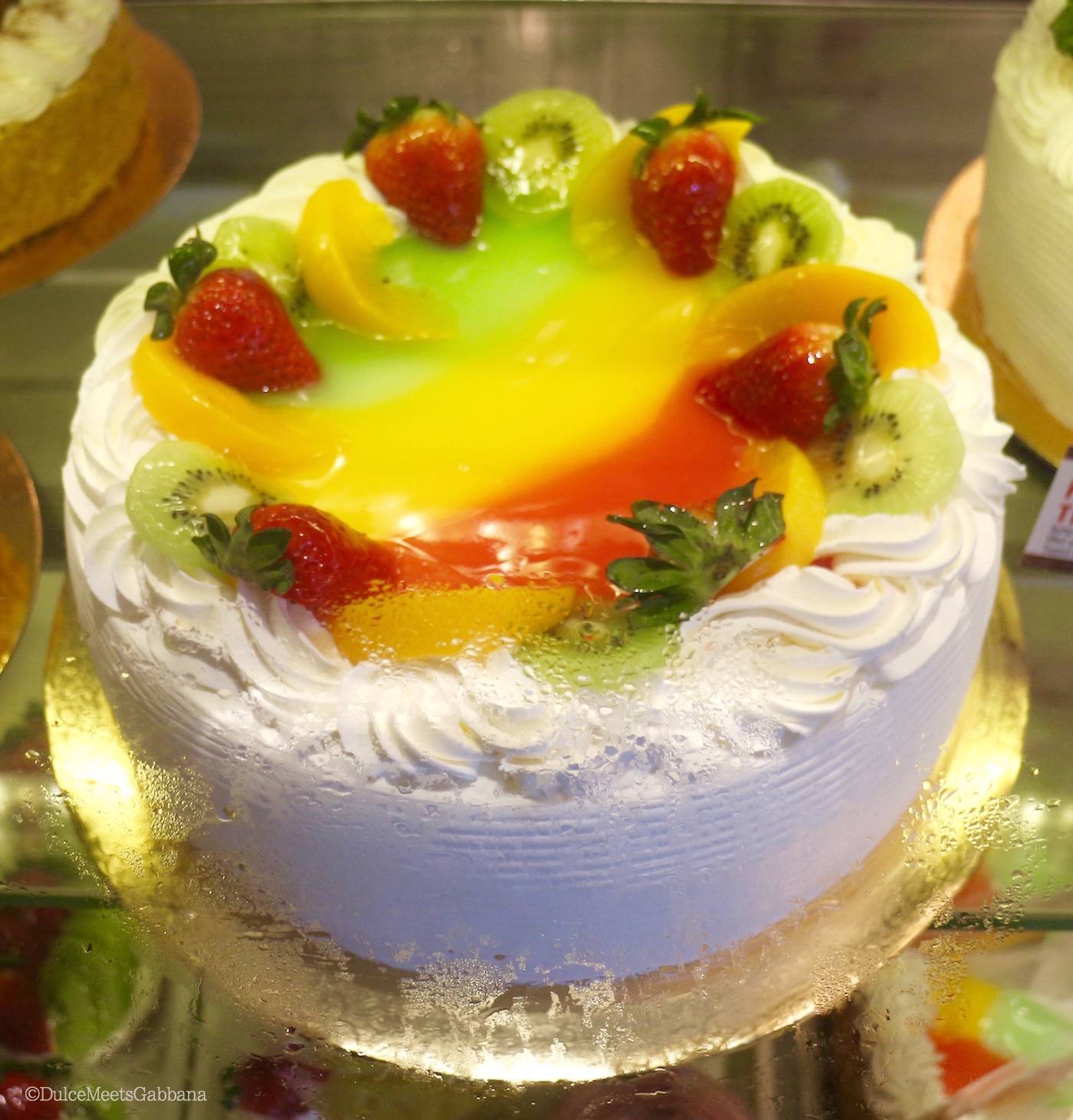 And here's one more of a couple other fruit tarts/desserts that both taste and look delectable!
In addition to these tarts, they have a whole bakery area with tons of different muffins, cookies, donuts, mini cakes, chocolate covered fruit, birthday and wedding cakes and more!
We've been eating here since moving down to the South Bay when I was 4 years old. It's been a fantastic breakfast/brunch or really anytime of the day place to go, whatever the occasion.  This is definitely one of the restaurants that we will be missing up in Vancouver, but it does make it that much more special when we come back down to visit. 🙂
We'd love to hear about your experience if you happen to go!
XOXO
Nic