Hello! I've taken quite the hiatus from blogging due to life, work and all the other things that come along with those two things, but I'd like to get back into regularly posting.
January was interesting. It was an interesting start to 2017, however I'm now ready to kick some ass and get into gear. That said, I've needed to get myself organized and I realized that I was missing my key organizational tools. There hasn't been a year of my life that I haven't had some sort of paper agenda. As much of a millennial as I am, I don't like digital calendars. I find them unreliable and if I miss a notification, I'm screwed. I prefer to write things down in a datebook that I keep with me at all times. I find when I write something down I'm less likely to forget it, and I know for a fact that the information I've written is correct. I feel like my phone/email calendar has let me down so many times in the past that I just don't trust it.
Anyways, I was at good ole Target about a week ago, and I was perusing the stationary aisle, when I came across this adorable little planner and baby pink legal pad holder.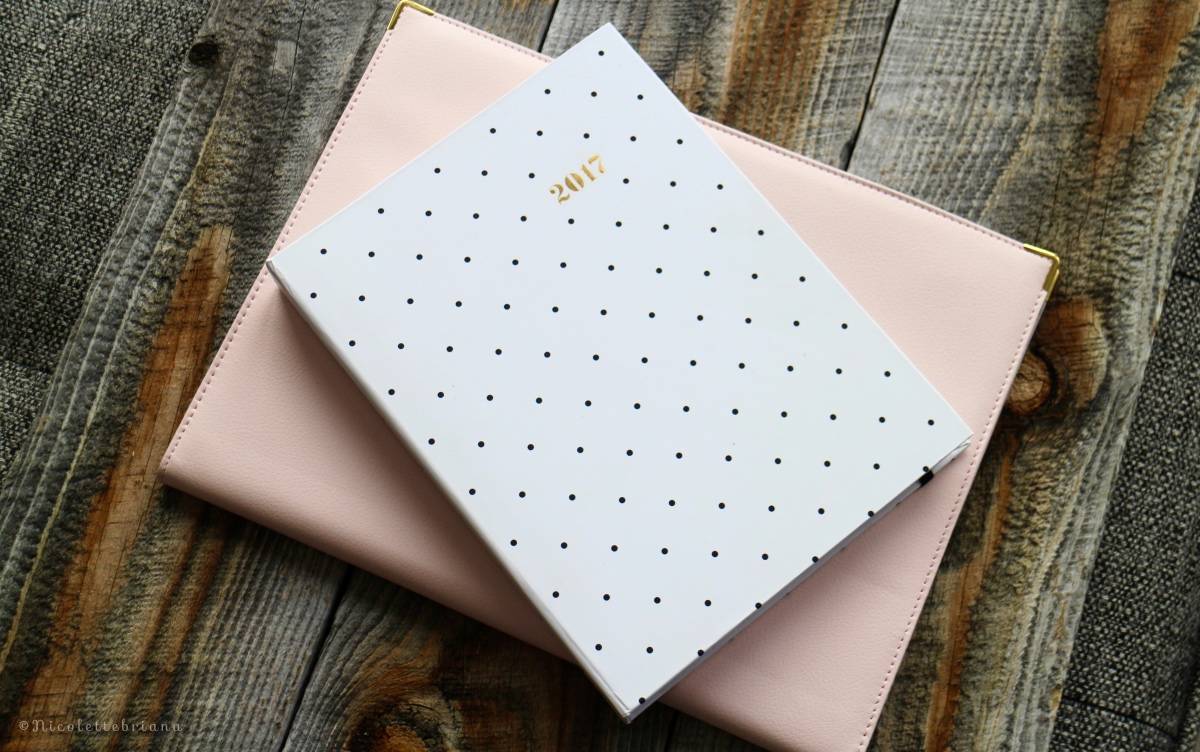 It's by the brand Sugar Paper, which is located in Los Angeles. I loved how simple it was, and how detailed the pages were on the inside. Also, isn't it pretty!?
On the left hand side it's got the "This Week" section, which contains areas to write lists for who to call, who to email, what you need to do, and what you may need to buy. The blank boxes towards the bottom are for things to not forget and to set a goal for the week. I love it! On the right hand side it's just blank spaces for each day that week where you can write in anything that has a due date/meeting date etc.
The legal pad holder is pretty basic, but I loved the color because I thought it complimented the planner nicely!
Find the items:
XOXO
Nic