Pleather is one of my favourite fall/winter clothing items. From pleather jackets, to pleather shoes and accessories; pleather pants are my favourite form. I've repurchased these same Pleather Pant Leggings from American Apparel 3 times now, once every couple of years. I personally love these ones specifically because they're thicker, stretchier and a bit more breathable than some other pleather pants.
I've paired these with a white chiffon long sleeve top, that's a bit longer in the back so it covers my butt. The top also has this really cute tie up accent that adds just enough to the outfit as a whole. This day particularly was a bit chilly, so I added the blazer for a more daytime look but would probably switch it out for a longer trench coat or duster coat for an evening look.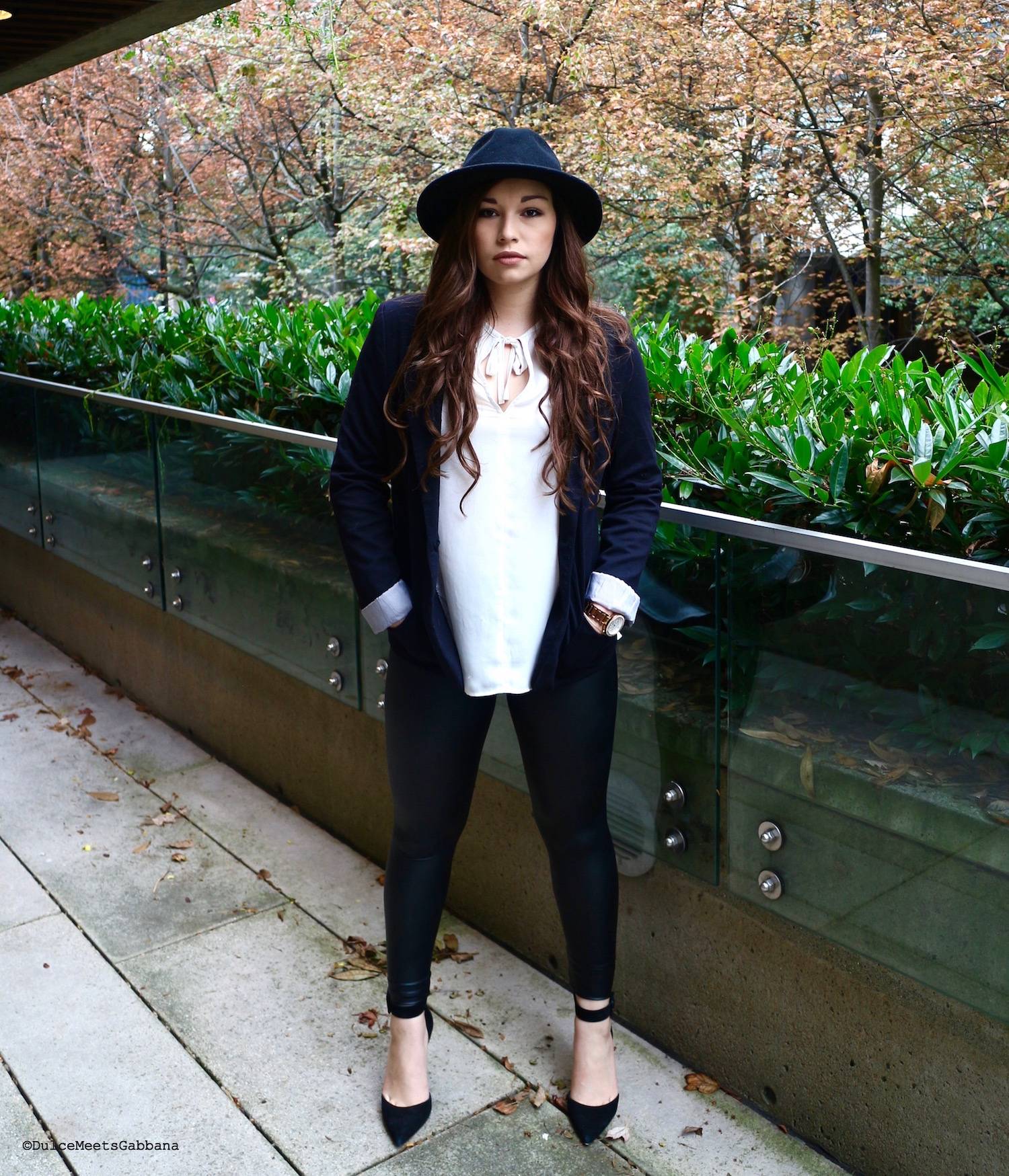 I'm in love with these shoes too! They're Ivanka Trump's (check links below for where you can buy everything!) *Please ignore the few pieces of dog fur on the hat… living with tan coloured dogs and being obsessed with black clothing is a constant struggle* With the bow on the top and the collar on the blazer I felt there was too much going on in the neck area for a necklace, and instead opted for my hat that I actually picked up in Amsterdam last summer. I love accessorizing with hats/beanies during the fall/winter because while keeping you warmer, it can also cover up a bad hair day or a "my hair really needs to be washed but I don't have time for that today" day.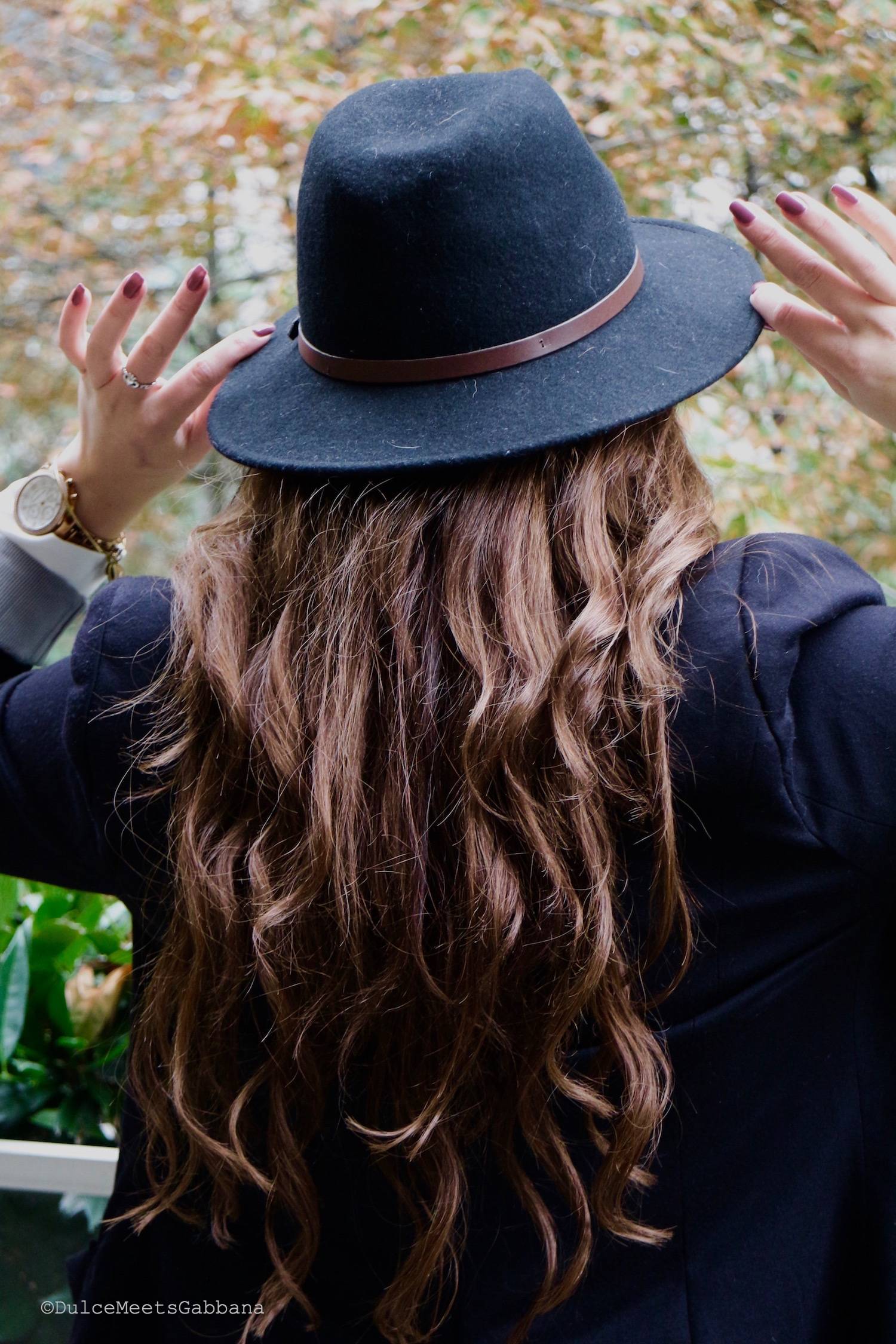 I also purchased this Kate Spade cross body bag at the Nordstrom at the Pacific Centre about a month ago. It fits my phone, a few credit cards/cash, and a lipstick for nights out when I don't want to carry everything including the kitchen sink.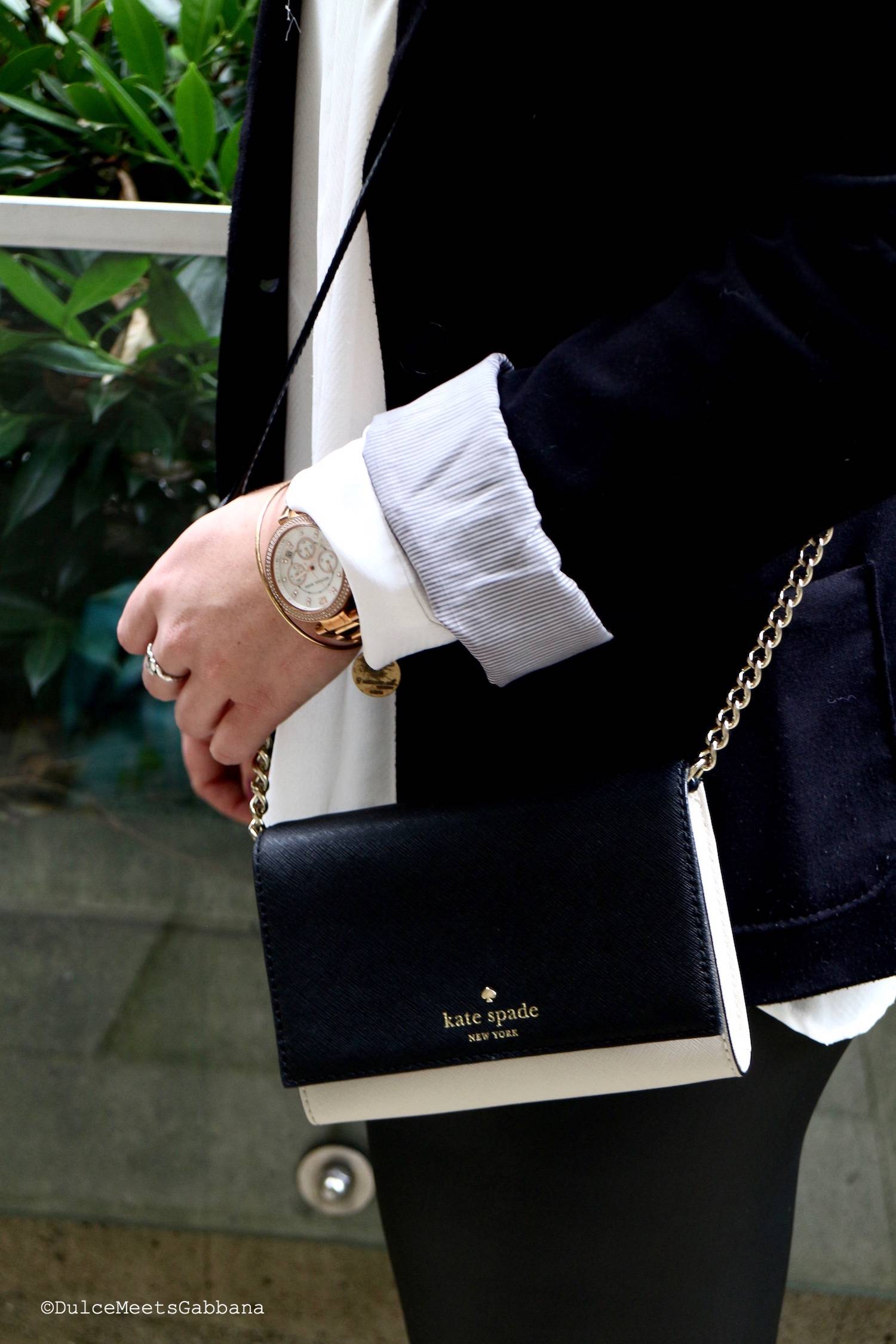 I love putting together new fall outfits with clothes that I already own, and mixing up older outfits with new pieces! Stay tuned for more fall and winter fashion to come!
Buy the outfit here: Pleather Leggings, White Chiffon Long Sleeve (I've had the one pictured for over a year, but here's a similar one), Black Blazer, Kate Spade Purse, Ivanka Trump Pumps, Black wide rimmed hat
XO
Nic