It's only appropriate to celebrate your 22nd with Taylor Swift. If you don't know what I'm referencing, I'll leave a link right HERE.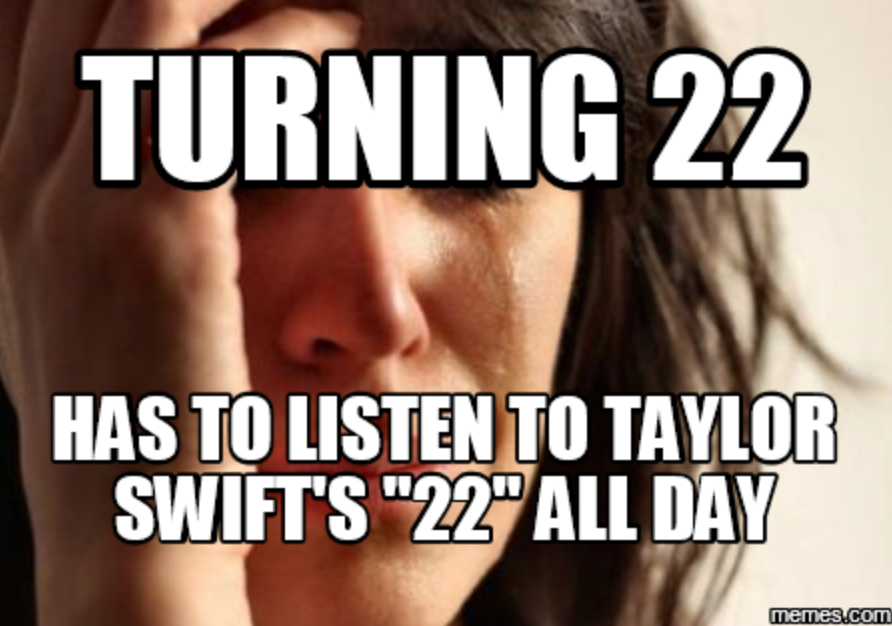 Anyways, yes it's true, today is the day my mom gave birth to me 22 years ago and I couldn't be anymore excited for what the year will bring. I'm certainly still figuring my life out, but I've recently learned that most people are making it up on the fly so I can do that too, right? I know where I'm at is completely reflective of my age and I'll figure it out eventually. Until then, I'll be celebrating life for the miracle that it is! And obviously continuing with blogging, fashion and social media!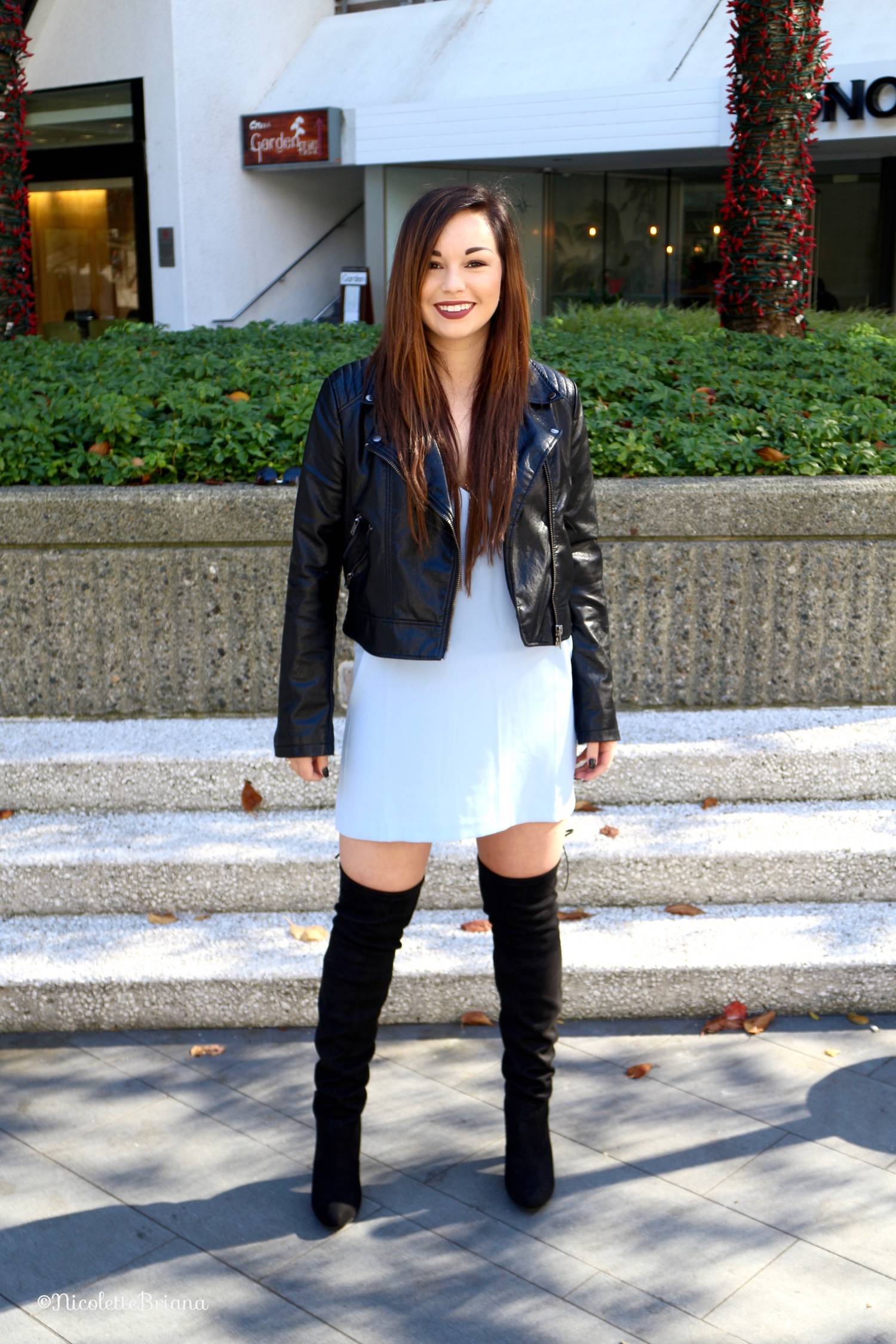 I'm loving this look for 2 reasons.
This dress is SO versatile. It can be worn during the summer with wedges or strappy sandals and it can be worn during the colder seasons with a jacket and some thigh-highs like the ones above.
The colour; can we just take a second to appreciate the perfect periwinkle colour that this dress is? It's a great way to bring pastels into your fall/winter wardrobe and it's also the perfect spring/summer colour for any occasion.
I also love how easy it is to change up how this dress looks based on shoes and accessories because it's so basic. You could easily add a crew neck white/black tee underneath for more daytime coverage with a simple choker, which is very trendy this fall OR you could also wear this with booties (check my previous post for my fave booties of the moment) and layer different necklaces for an elegant night out look. One additional look could be to wear a sweater over the top of the dress, just leaving the skirt exposed, giving you a whole new use for the dress!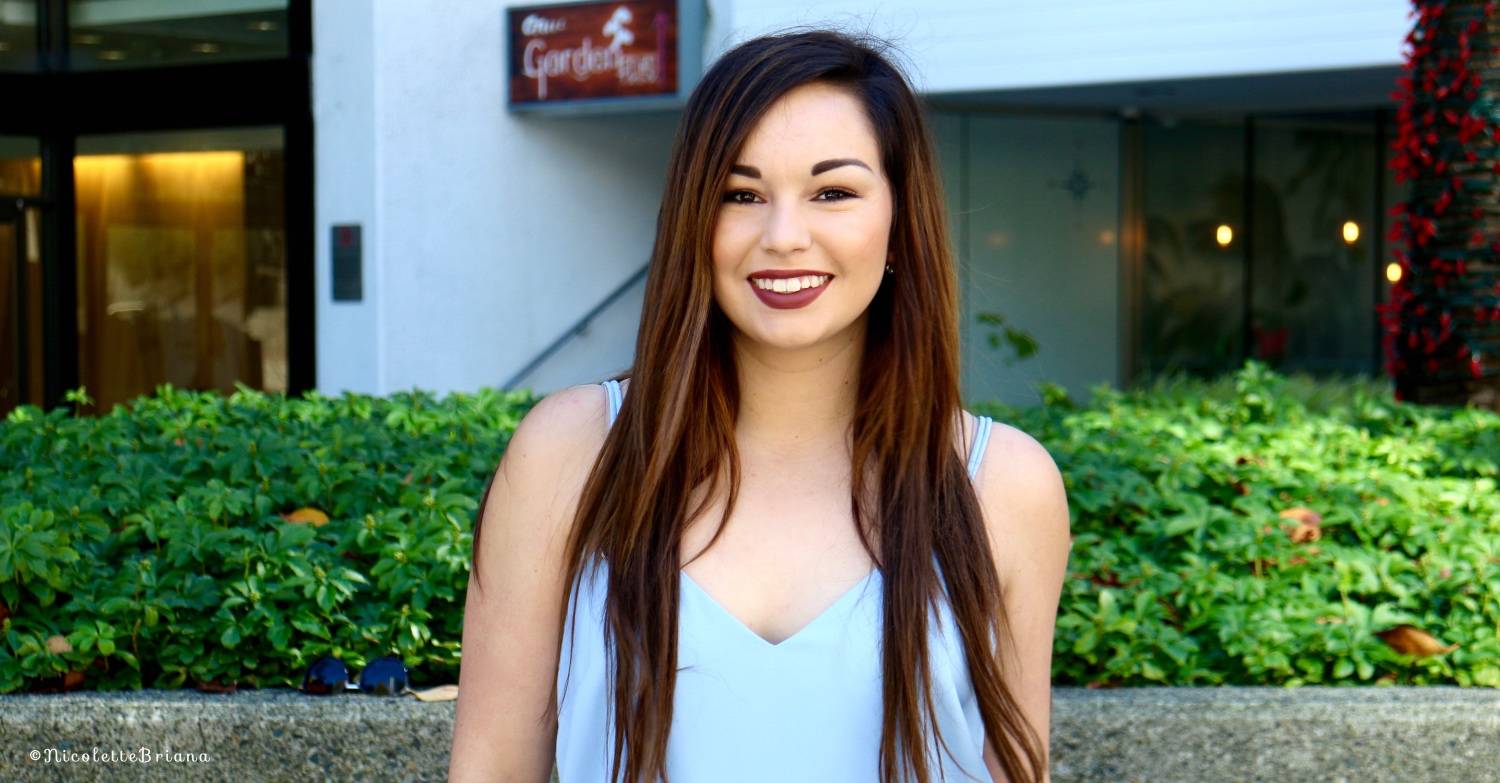 Here's what I've really come to love about fashion: There are so many things you can do with each piece that you own that it's really just up to you and your creativity with how you want to wear your clothes. I used to feel like I had to fit inside of a box when it came to fashion because I was scared of what others would think of me. However, more recently I've embraced my love for it and I'm having an amazing time doing so. Let the haters hate, wear what you want!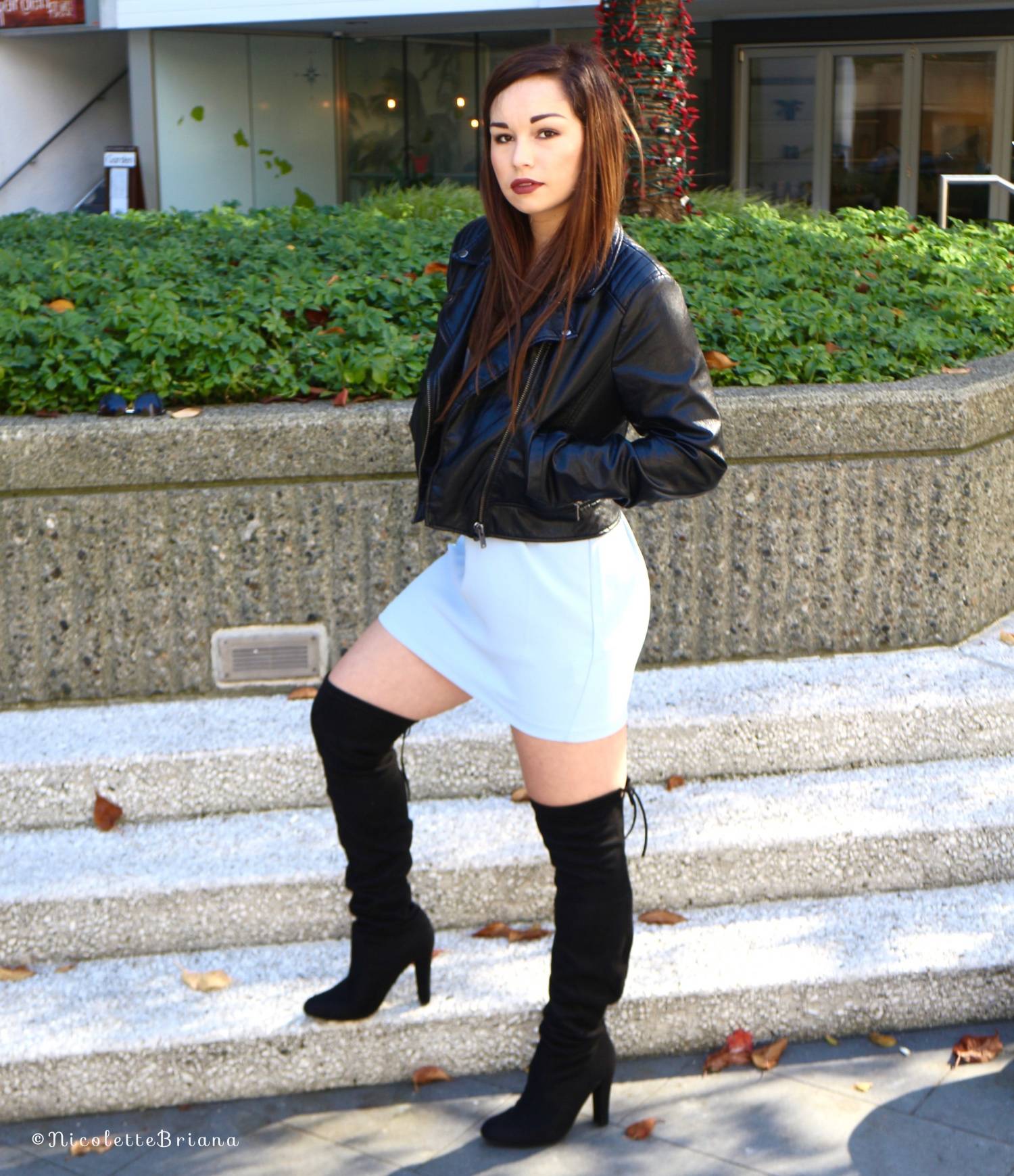 For more photos check out my Instagram @nicolettebriana.
Buy the pieces here: Slip Dress, Leather Jacket, Steve Madden Thigh Highs
XO
Nic