Unlike my usual posts, this post is dedicated to recreating an outfit I've seen on Pinterest a million times and wanted to see if I could put together my own version with items I already owned! I think this kind of combo in the fall is perfect because as I've mentioned before, I get warm easily, so wearing a dress with heavier boots is perfect!
I've linked where I got each item at the bottom of the post!
Inspiration Photo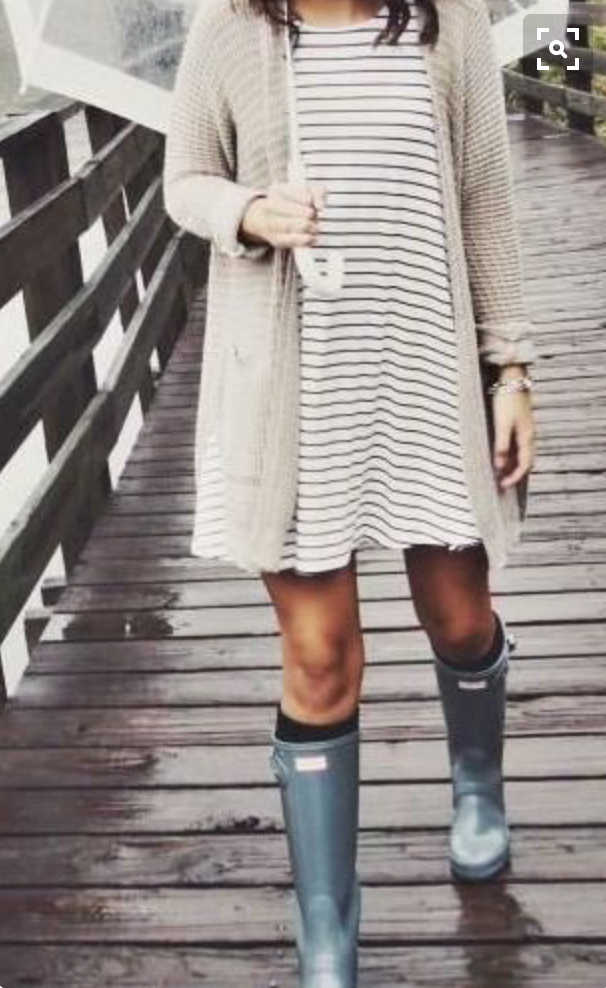 (Photo taken directly from Pinterest)
My Take
How'd I do?
Buy the pieces here: Striped Dress, Cream Sweater, Burgundy Hunter Boots
XO
Nic