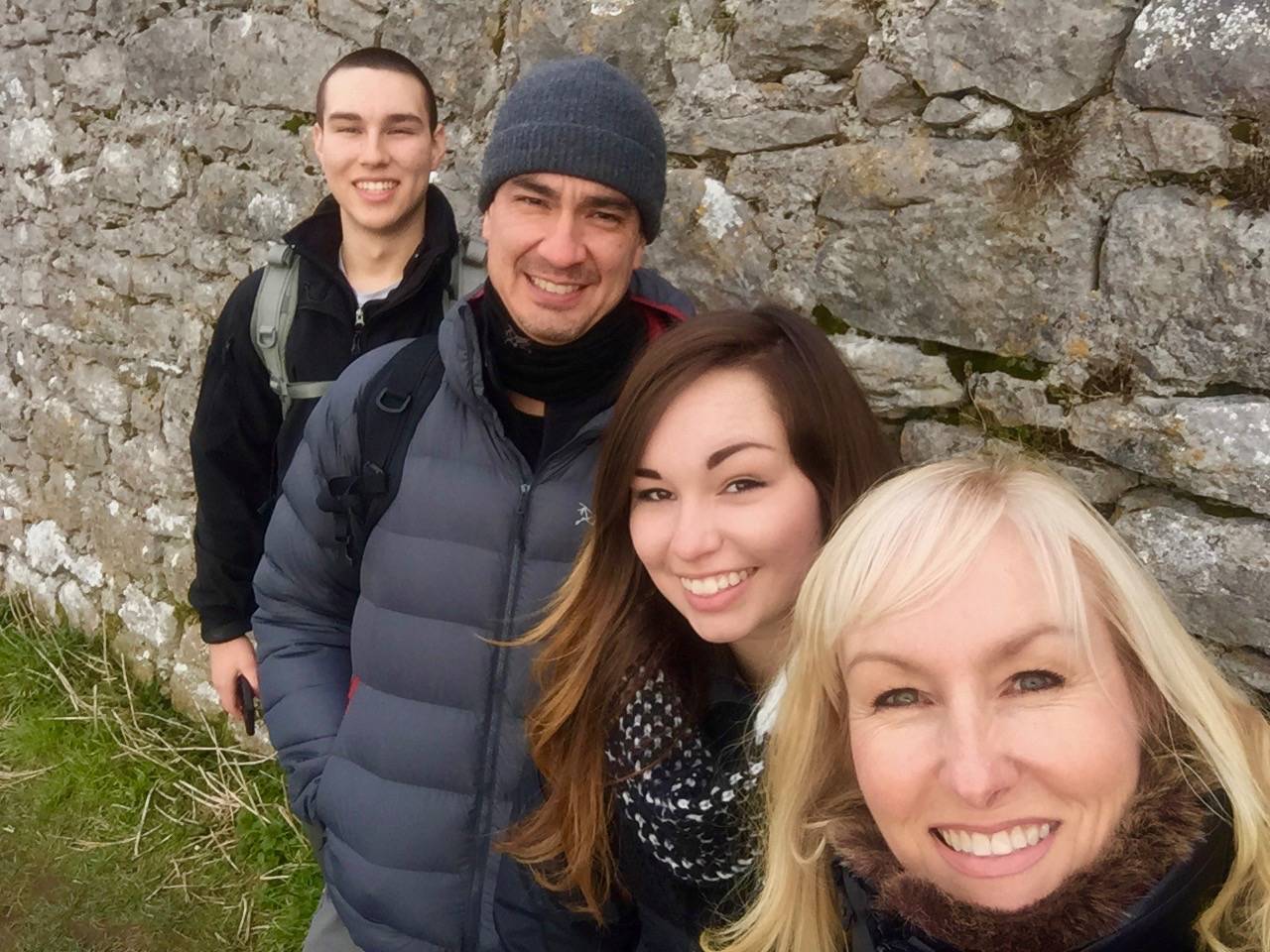 Hey there, I'm Roma, a native Angelino! Born in the Valley and raised our family in the beautiful South Bay (Redondo Beach, CA). I'm mom to Nicolette & Cole, and wife to Eric  for the past 25 years. We met in college at 18 and have been inseparable ever since! He's my rock, my world, and my best friend! <3
Nicolette is my Pumpkin Pie and Cole is my Bubba! Nic and I are pretty tight and love each other's company in everything we do. Cole is my Bubba, my love bug and therapist, and gives the best hugs in the whole wide world! 🙂 We spend so much time laughing as a family, and we're all fluent in sarcasm 😉
Having two children who are now adults, I've worn many hats as a mother. I was a skating mom who had two rink rats. Pumpkin received a free ice-skating lesson for her 5th birthday from a friend of ours who was a skating coach, (Arleen Barton – who became Nic's 2nd Mama) and that was it. She was hooked and the rest of her childhood was spent on the ice. Our world revolved around the training sessions and competition circuit – my poor Bubba – always in tow… she started ice-dancing when she was 10, and she and her partner were the real deal and nationally ranked. What an amazing ride that was. I'm lucky that I didn't miss a moment – except when she landed her axel and I was, but of course, in the bathroom 50 feet away from this miraculous event!
I also wore the hat of acting mom. My son, Cole, was a child actor for 5 years until starting high school, and when I wasn't at the ice rink, I was in Hollywood, Burbank or somewhere on the Westside at endless auditions or acting classes. We perfected the word "NEXT" after every audition, and he had some very cool successes along the way, but he eventually tired of the Hollywood machine. Cole and I had so many adventures…relished in the successes…learned from the disappointments, but I'll tell ya this, he's one hell of a public speaker now! The boy's got skills, that's for sure!
I started experimenting in the kitchen when I was 6 years old. My mom didn't like to cook at all, and we ate most of our food out of cans or boxes. I was the generation where the TV Dinner and tray table got its start! I can't remember how much Tang or Carnation Instant Breakfasts I drank…at least a decade's worth, and spaghetti in our house was Chef Boyardees Spaghetti-O's from a can, so I came to the realization at an early age that I didn't want to eat like this the rest of my life!
With a BA in Business & HR Management, I started my career at Warner Bros. back in the 90's, working in Consumer Products, Retail and Animation for a decade, then moved on to Real Estate for more flexibility with the kids. I've loved every moment of being a wife, mother and business woman, but I'm happiest when I'm in the kitchen creating my own recipes, or adapting ones I find to suit my family's palate!
Throughout this blog you'll occasionally see the cast of Pug Party of 3! Jack, Roxy & Leroy aka "The Bro"….we are a family of Pugs who bring delight to us each and every day. Their different personalities are hilarious and they keep us laughing day in and day out.
Enjoy!
Roma xo