If you're looking for an authentic Italian Cafe in the Culver City area, look no further ~ Cafe Ugo is the place to be! Nicolette and I were out and about in Culver City running errands and were hankering for a late breakfast, and stopped into this neighborhood eatery. With three locations – Downtown LA, Santa Monica, Culver City – it's a great little chain with top of the line gelato, coffee, baked goods & pastries, breakfast, lunch, dinner and a wine bar at the Culver City location. Also, Cafe Ugo holds this certification:
Meaning  that they are pizza specialists certifying ~ "This seal certifies that Ugo pizza is authentic Neapolitan pizza – prepare with traditional  ingredients and cooked in a 1,000 degree wood burning oven imported from Naples, Italy exactly as the original pizza was made in Naples more than 200 years ago." (taken from their website)
I mean, doesn't that sound enticing? We weren't there for pizza that day as we wanted brunch, but we'll be going back to try it out. I'll keep you posted on that. Here's their brunch menu:
We started off with 1 Almond milk and 1 Coconut milk Cappucino. Delightful.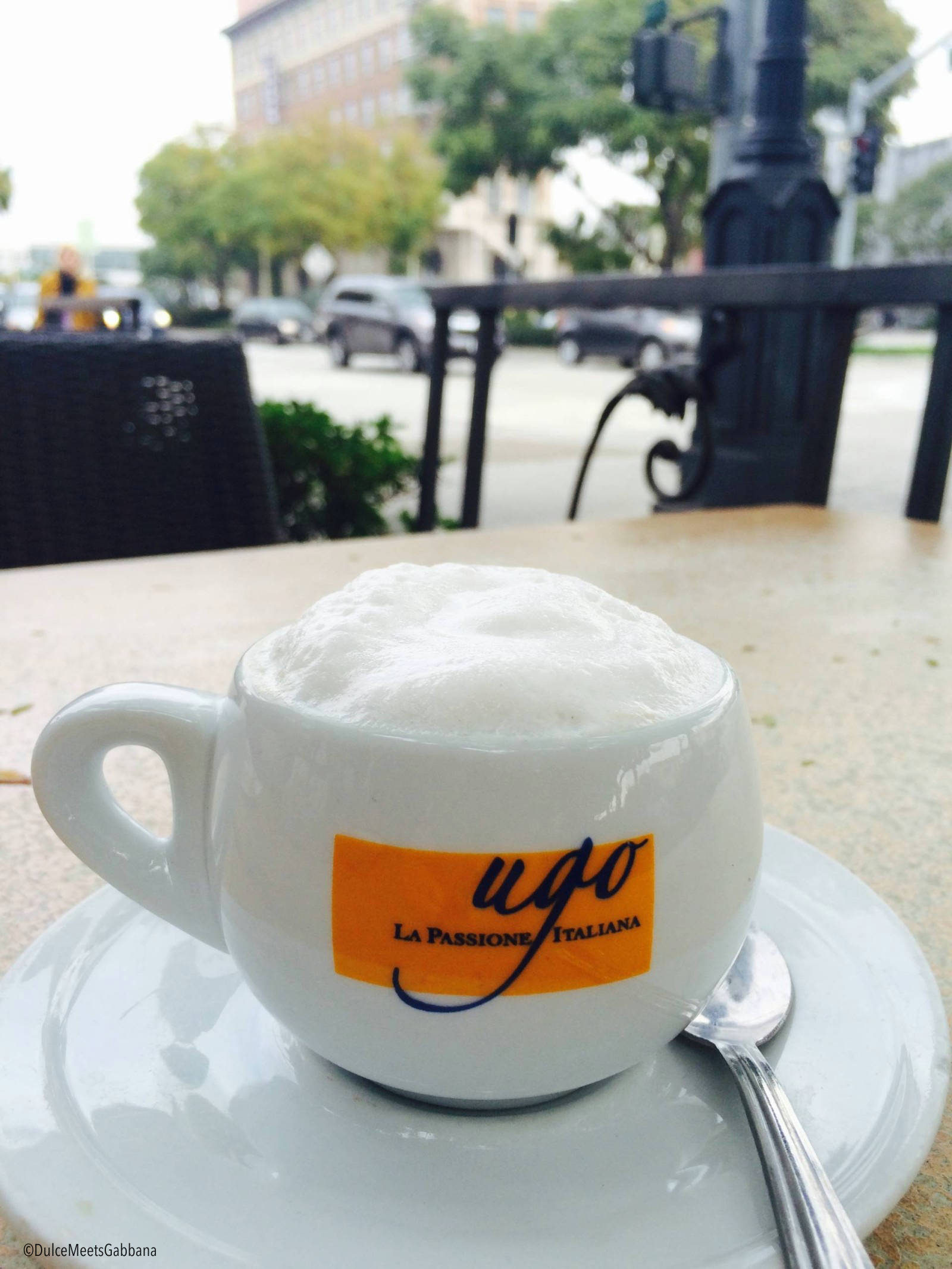 I ordered the Parma which was two poached eggs over toasted brioche bread topped with prosciutto di Parma and grated padano cheese. Delicioso!
and then…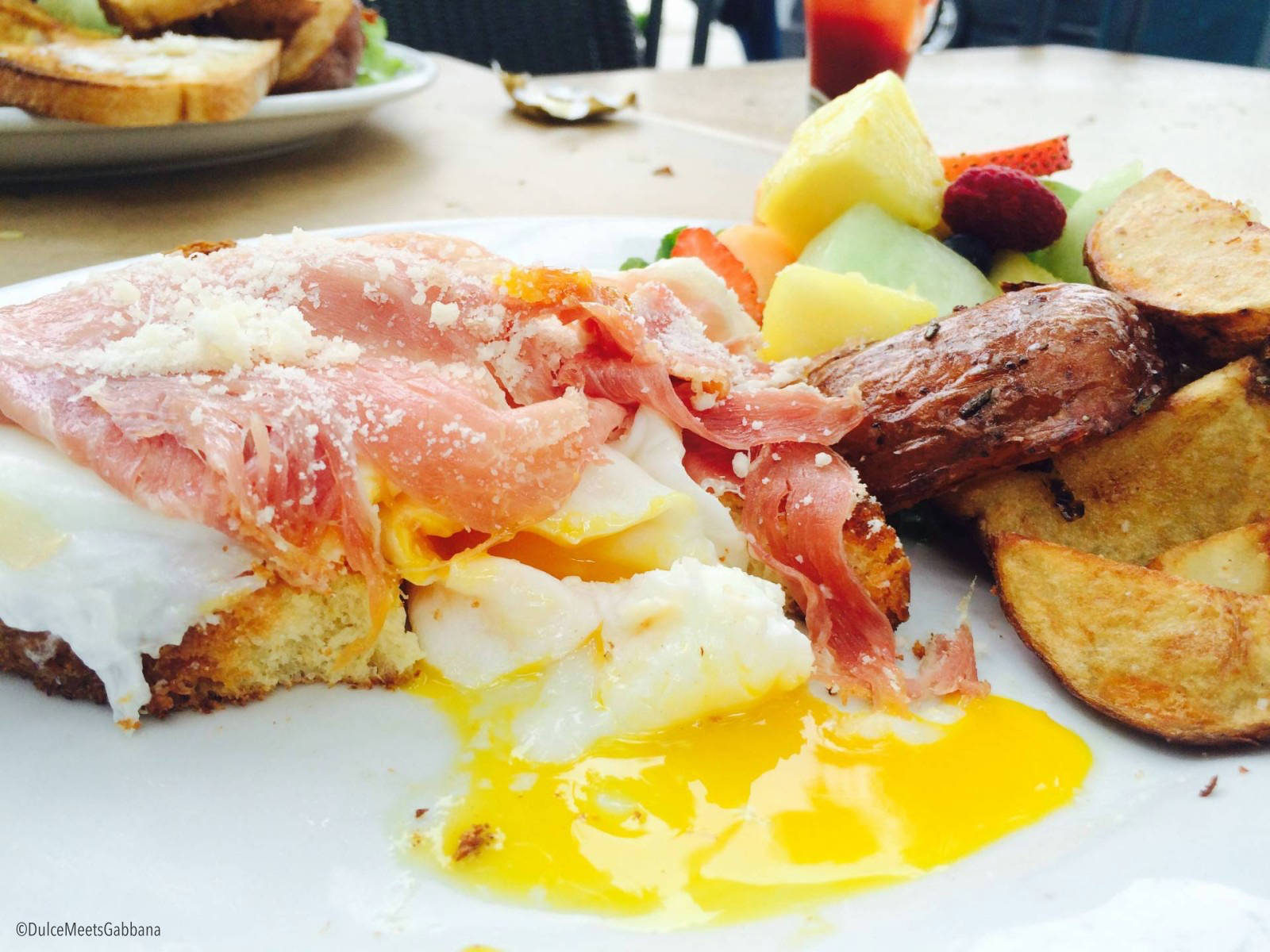 Their roasted potatoes were ridiculously good and tasted more like oven baked french fries than you usually breakfast potatoes which are most often soggy and undercooked ~not these~ they were PERFECTLY baked and were crispy on the outside and soft on the inside. I normally try to skip extra carbs with my brunch, especially if I'm eating brioche 😉 but I forgot to tell the server to skip the potatoes and boy was I glad I did. I ate them all!
Overall, a great meal, top notch food and service and a beautiful patio setting with reasonably priced food. If you happen to be in Culver City, Downtown LA or Santa Monica, pop in and give them a try. You won't be disappointed. Oh, and they make their own gelato and pastries as well!
Dulce Meets Gabbana dined as patrons of Cafe Ugo.
You Must Try:     Brunch – Parma, Cappucinos, Gelato, Pizza
Reservations:      First come, first served
Contact Details:  Cafe Ugo
3865 Cardiff Avenue
Culver City, CA 90232
310.204.1222
Open for lunch, brunch & dinner.