Vancouver is getting tons of rain, and I couldn't be happier! However, being an LA native hasn't quite prepared me for what I'm supposed to wear in the rain/colder weather. I'm still adding to my wardrobe (I'll never not be adding to it, let's be real) and I put this together pretty easily with a few basic pieces that you either already have or are easy to find anywhere.
It's a basic white/cream coloured turtle neck, black blazer, black tights, basic black pencil skirt with tight black boots! Super easy, right? I think adding the necklace, earrings and the aviators definitely helped amp up the style score. Here's a closer look at those pieces.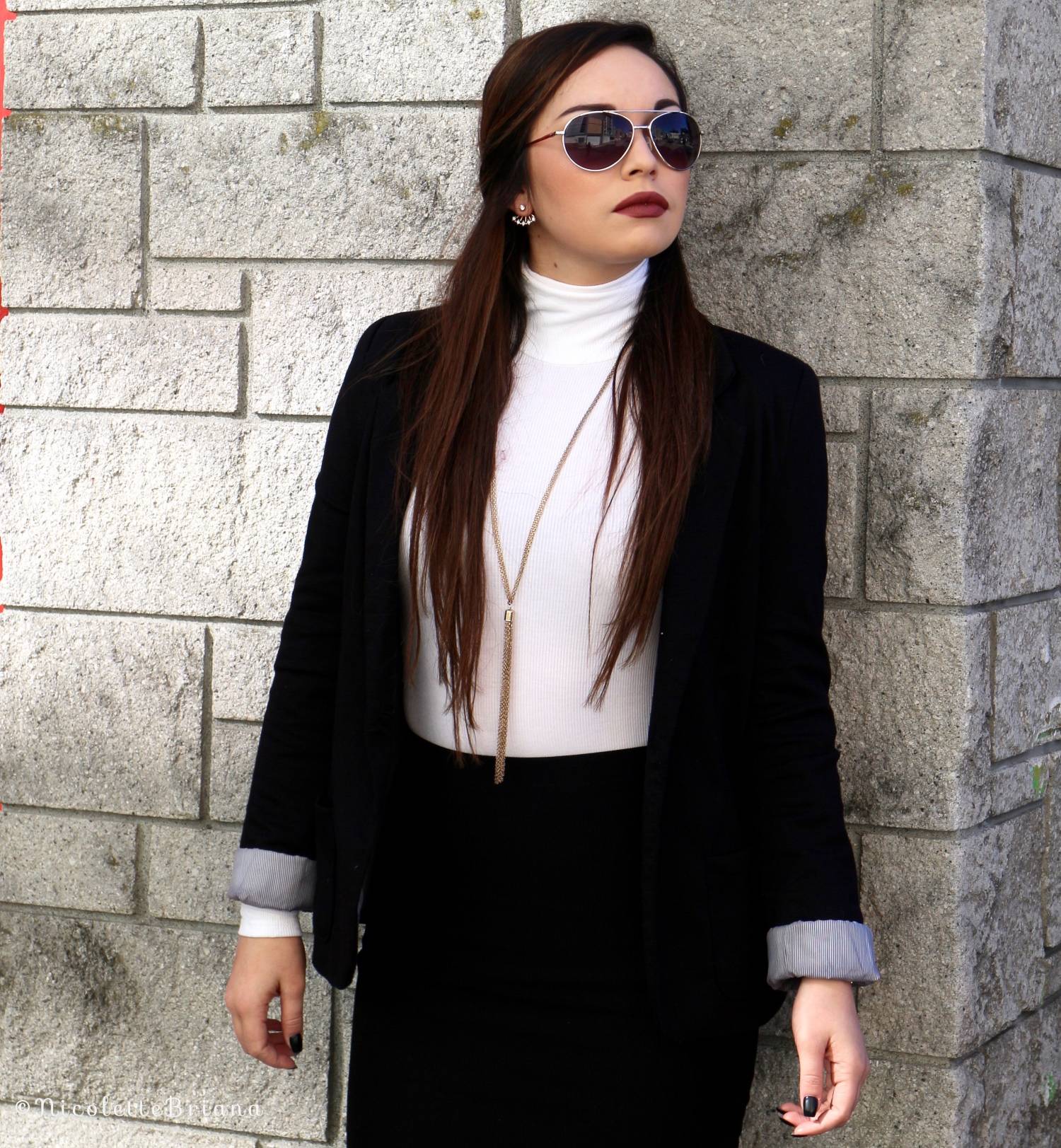 I mentioned the earrings in a previous post (find here) but they're also linked down below! I've been rocking black nail polish for the last week and I'm really into it. I think I'll definitely keep it for the next couple of months before the holidays take over!
Buy the pieces here: White Turtle Neck, Black Pencil Skirt, Black Blazer, Aviators, Earring Jacket,  Calvin Klein Boots (not the same boots I'm wearing, mine are last season's version)
I didn't link the long necklace because I bought it at Forever21 a couple of years ago, so the exact necklace is no longer on their website.
XO
Nic