Athletic wear used to be for, shocker, athletic activities; but now athletic apparel is considered a type of fashion known as athleisure. I'm certainly not mad at it! It means I can wear my Lulu's and gym shoes out with a full face of makeup, and people know I'm not going or coming from the gym. I do have to say though, that athleisure has taken over a lot of traditional fashion choices because the types of athletic apparel now in stores are super trendy and super comfortable.
I'm definitely on the "Leggings ARE pants" side of the debate because who really has the right to tell you what you can and can't wear? However, I still think there is a time and place for athleisure. Running errands? Yep.  Attending 6 hours of class? For sure. Travel days? Abso-f***ing-lutely. Going to the office? NO. Date night? Nope nope nope. Get what I'm putting down?
I personally own A LOT of athletic gear from my skating years, living in Utah during Winter, and becoming a skier over the past couple of seasons! That said, here's one athleisure outfit I wore last week when taking a drive down to Desolation Bridge.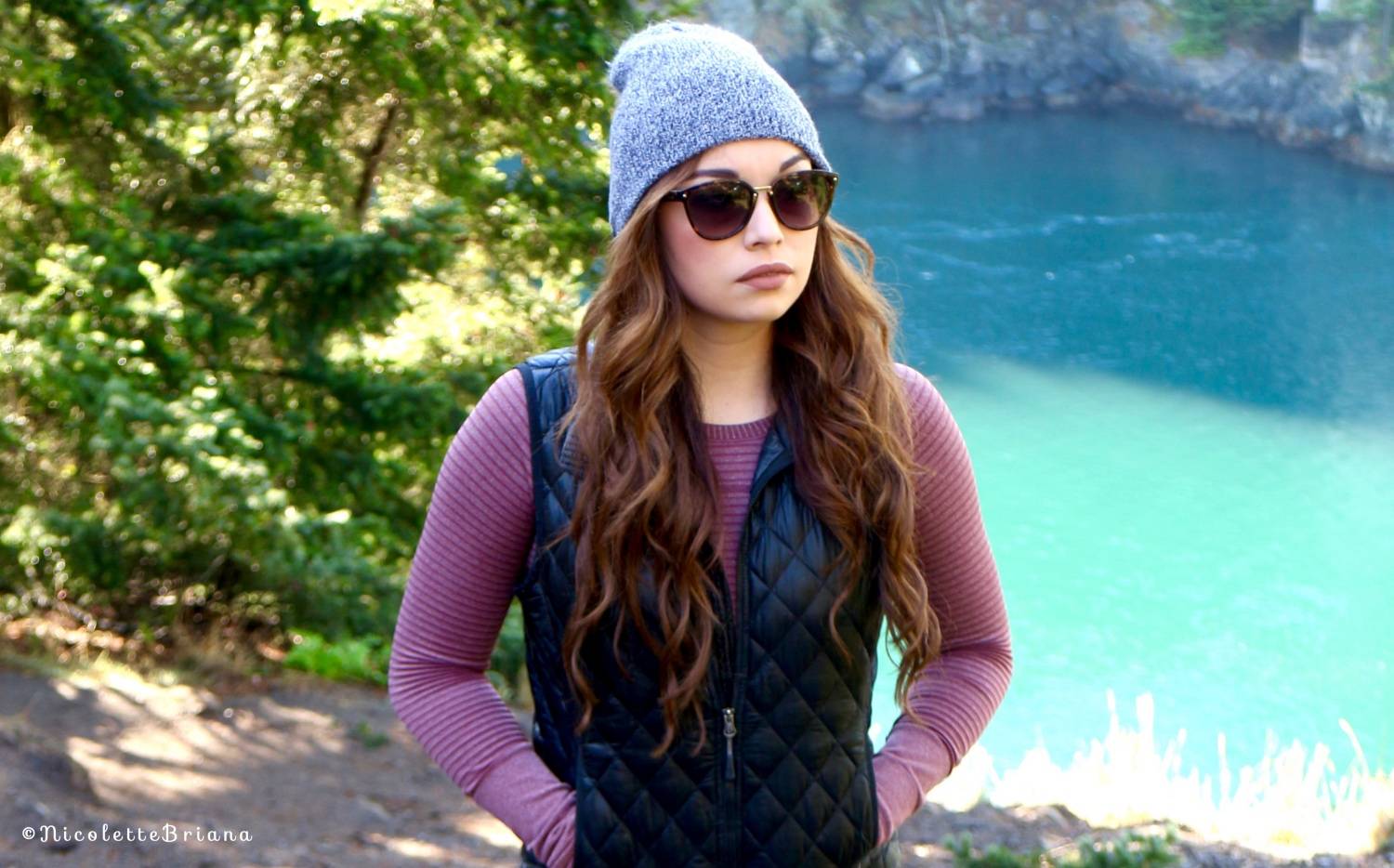 These Lululemon bottoms are one of my favourites! They're thicker, but not fleece, so I don't get too hot but they keep me warmer than their exercise intended leggings.
The top is also Lulu, it's just a standard long sleeve top. It's got the thumbholes in the sleeves so your hands stay warm and your sleeves won't ride up. The vest is The North Face, and I love it because it's super thin and can easily be worn when layering with sweaters and jackets. It's got those thermo-heat ball things in it that really trap heat in so it's super toasty too!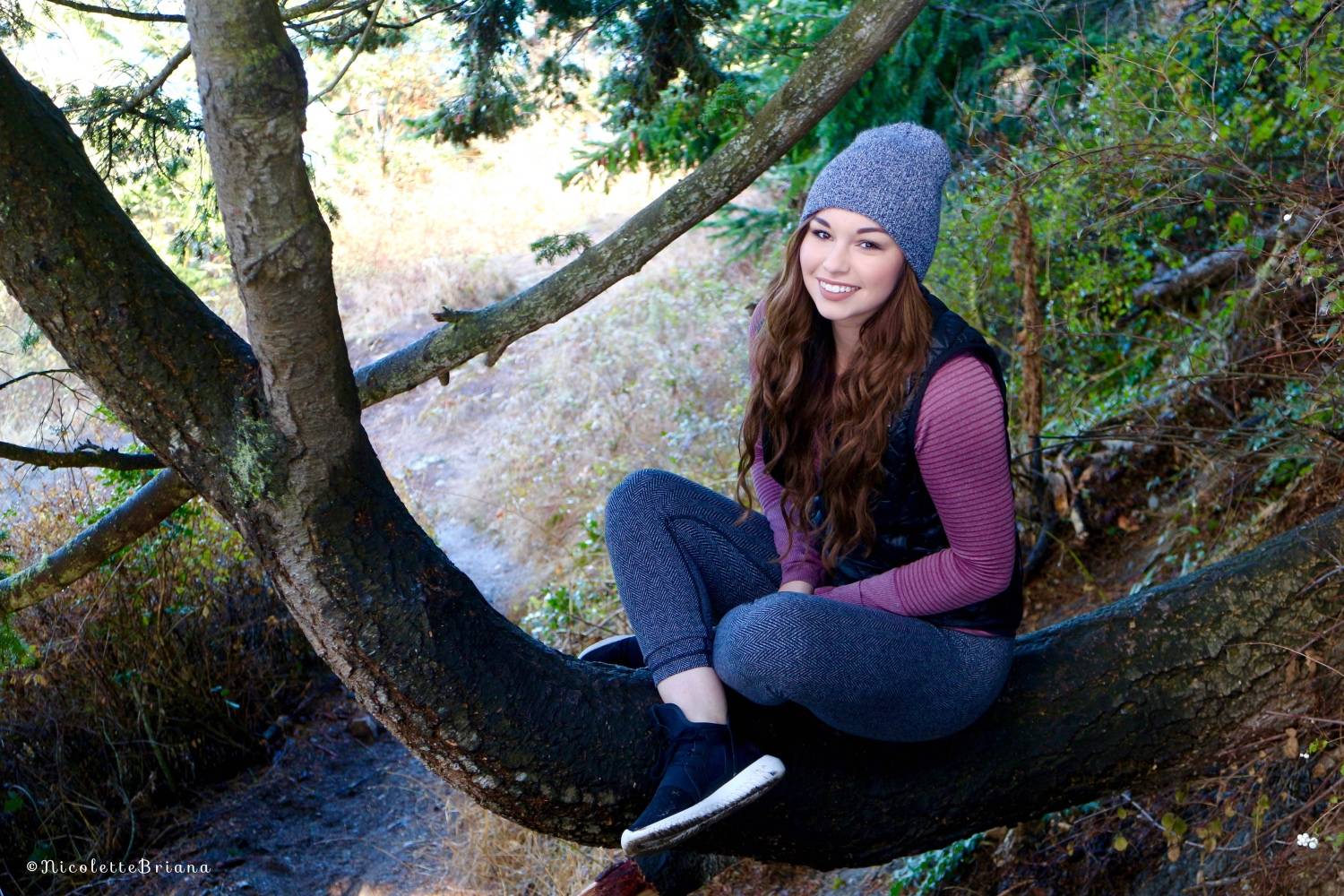 Also I'm becoming obsessed with beanies, and this one is by the brand Brixton. You guys have seen these shoes before, but if you want to know more check out THIS post.
I'll definitely start to wear variations of this outfit throughout Fall and Winter because I do have quite a few versions of these leggings and tops. The nice thing about owning Lulu is that almost all of their items go together so you don't have to put much thought into it, my favourite!
Buy the pieces here: Lululemon Pants, Lululemon Long Sleeve, Brixton Beanie, North Face Vest
XO
Nic