Good Morning!
Today I wanted to show you guys this beautiful tray that I picked up at HomeSense with my mom! When I saw it in the store at just $20 Canadian dollars, which equates to $15.60 US dollars, I just had to have it. I have a couple of things in my room with gold accents and arrows in them, so I thought this would match my other pieces perfectly.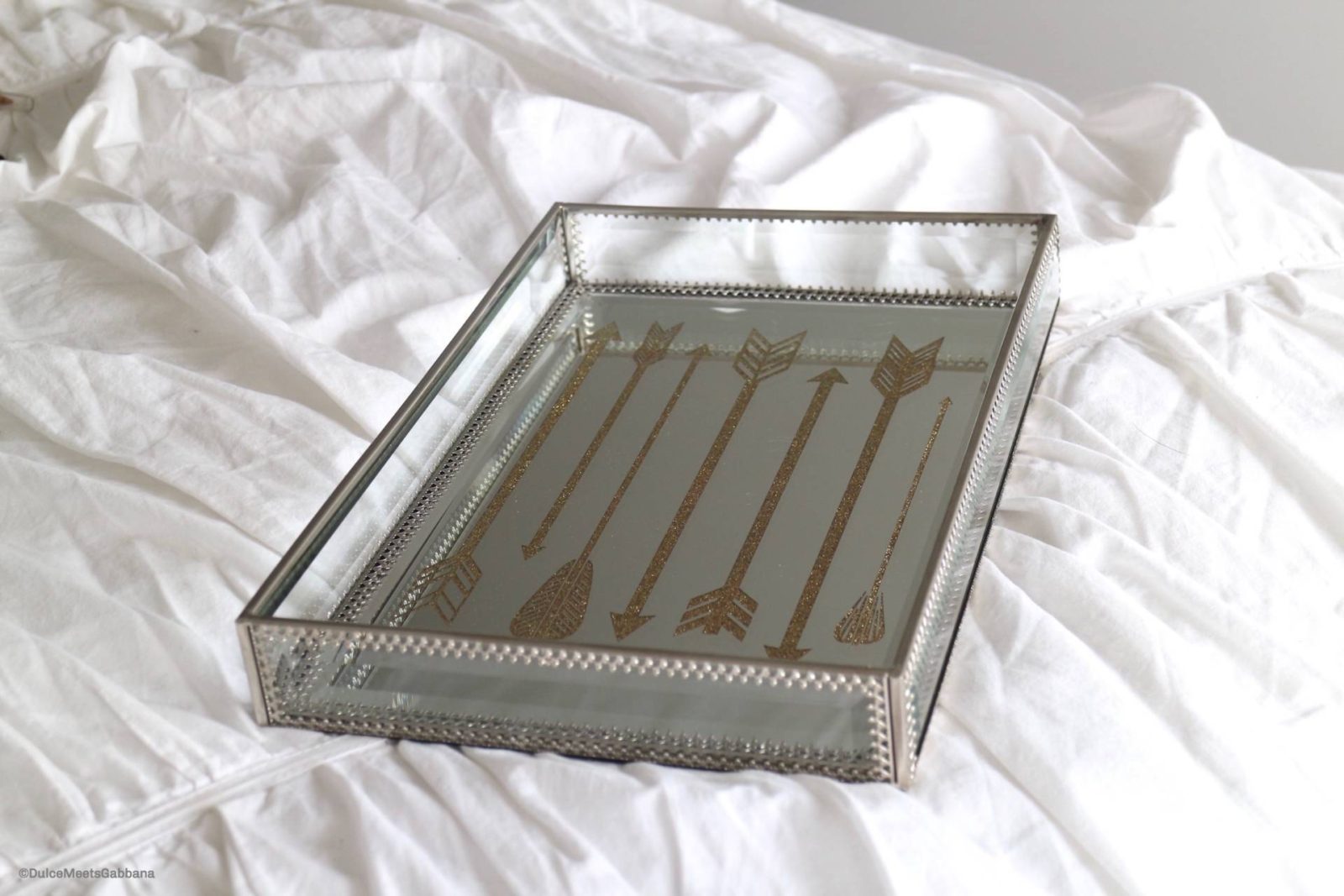 Here's a better shot of the detailing on the sides of the tray:
I love it! I've decided to use it to display my makeup that I use on a regular basis, but you could use it for a bunch of things like organizing office supplies on your desk, jewelry, books, keeping items on your nightstand organized etc. I've found tons of uses for different kinds of trays like these, and I personally like them as a pretty organizational container, so leaving it out isn't as drab to look at.
Hope you enjoyed!
XO Nic