If you were lucky enough to have dined at The Rose Café in Venice (the old Rose Café, not the new one that opened in 2015), I hope you were able to partake in one of their best dishes – The Lamb Burger. My hubby worked for Digital Domain for two decades, and The Rose Café was pretty much the cafeteria for the DD employees – up until 2013 when Digital Domain moved over to Playa Vista. I've eaten @ The Rose Cafe hundreds of times, and my favorite dish hands down was The Lamb Burger. Chicken Under Brick was pretty spectacular, but the Lamb Burger was a must!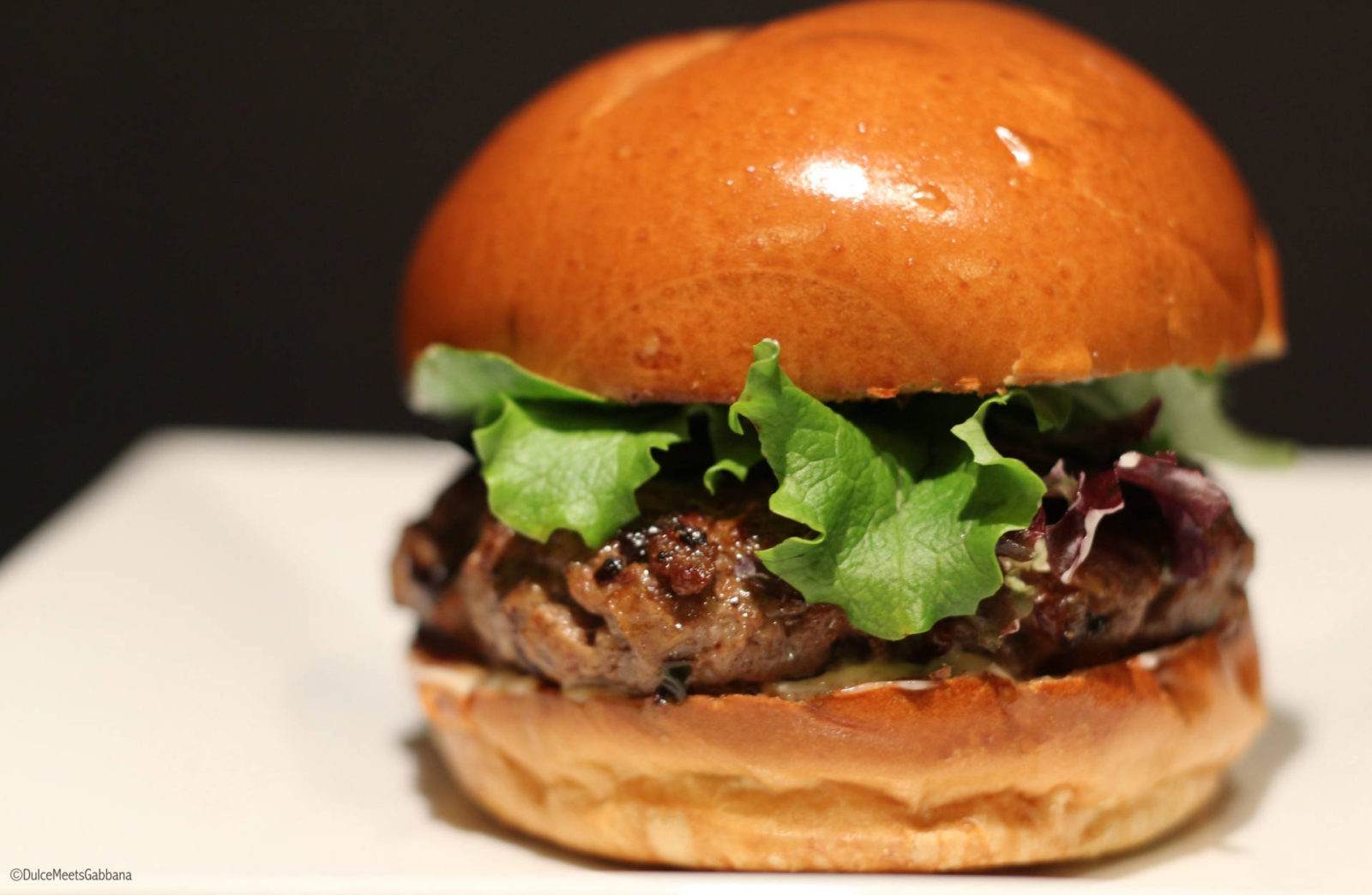 I tried to get the recipe from the chef, but to no avail, and I continuously badgered the servers trying to figure out what the ingredients were, and I thought I had it figured out so off to my testing kitchen to create a recipe that matched the heavenly goodness of The Rose's recipe. I probably made about 8-10 different versions before E, my official taste tester said, "THIS IS IT, this one, this one is BETTER than The Rose's!"
Now when we're out at other restaurants, E won't even order the burger because he says he knows it'll pale to mine ~ so sweet! That's my hubby! Love him! And by the way, E named this recipe, and I love what he came up with 😉
Click for the recipe here.
Enjoy!
Roma xo